In 2016, temporary structures and buildings found use in an incredible variety of events across the UK. At the legendary Glastonbury music festival, temporary buildings were used for everything from dressing rooms and ticket offices to first aid and lost & found tents. It could be argued that without the use of quality temporary structures, it would have been a much greater task to pull off the event.
We see this trend repeating itself across everything from film festivals and air shows to horticulture event and fairs. There is now a huge range of events that rely on temporary structures. But what has caused this shift towards the use of non-permanent buildings?
Temporary Structures Have Improved
It was not long ago when running an event in the UK in the winter meant you needed a venue. Trying to use any form of temporary tent or cabin would inevitably mean issues with leaks or parts of the structure rattling in the wind. But recent innovations have seen temporary structures now better replicate a permanent building with hard-wearing materials incorporated into the design. This has allowed for December and the winter months to become a time that is much more widely used for events. Standards in health and safety are now much higher which means that event managers are more able to use temporary structures with confidence.
Location
Holding an event in a city like London or Manchester provides you with a wide variety of venues and spaces that are purpose built and perfect for virtually anything you need. But there are a number of reasons why it might not be practical or even possible to hold an event in the city. The costs can be prohibitive and you may need the kind of space that can only be provided by large fields. Space is cities comes at a considerable premium so it is often a far more cost effective solution to hire an open space elsewhere and then set up temporary structures.
Weather Considerations
It's an unfortunate fact that any time you are planning an event in the UK – summer or winter – you need to be prepared for the weather to be uncooperative. While open air events can be fantastic if the weather is good, the second it turns it will be necessary to have some sort of cover. Now that temporary structures are able to provide a more effective shelter against the elements, they are a very useful addition.
Branding Potential
One additional benefit that temporary structures can provide is the potential for branding. For example, any non-permanent buildings that you use can be designed with branding for your event. One of the most popular examples of this is branded inflatable structures that can be used as pop-up venues or as cover at a part of a larger event. With bespoke, unique designs available, these can be highly eye-catching and ideal as a form of marketing for your brand.
A Demand for Space

One of the biggest issues for event planners is trying to forecast exactly how much space will be needed for everyone who is attending. However, there is the added question of how many venues will be required for the event. At simple conferences you may just require the one hall, but in any example where you have multiple speakers or attractions happening at once it can be necessary to erect temporary structures to keep these separate.
There is also a need to consider issues such as storage space and catering areas that may require their own structure to keep them separate from the rest of the event.
Flexibility
It should also be noted that the use of temporary structures can give an event added flexibility. If you hire a permanent venue, for example, it can be difficult or impossible to make any changes if you discover that more people are going to be attending than you initially thought. When you use temporary structures and buildings you have the option to change the structure that you are buying or hiring in order to suit the needs of the event. It also means that there is no need to overspend on a huge venue that you don't actually need.
Author Bio: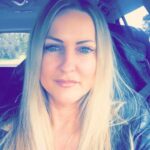 This article was written by Dakota Murphey, marketing graduate and independent content writer. Log cabin and timber building specialists, Hortons UK Log Cabins were consulted for some of the information in this article. Perfect venues go to perfect event planners – get started for free.