The content that you create before, during, and after an event should be a reflection of your event's unique values. A working content strategy doesn't simply showcase the assets of an event, it also helps you boost registrations, increase brand recognition, and define the way people interact at events.
So how do you actually sit down and write content that will make your event perfect? Obviously, there's no one-size-fits-all solution. Still, there are some efficient practices you can use. For this blog post, we've collected the best working strategies along with expert tips from Yopie Suryadi, the founder of MailTarget.co, a company that is focused on helping people build content-driven email campaigns.
What is a content strategy?
A content strategy is a set of messages that you create and deliver throughout the process of organising your event. Building a content strategy that matches your event's branding and mission means creating pieces of information about your event that are relevant, consistent, and accurate.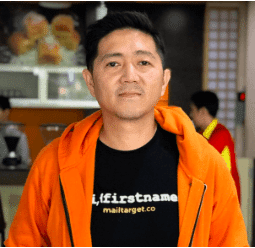 "I love to read content that contains new information or some tips and tricks. It works like a charm. I always hit the CTA. Content is king. It is always important. Brands/companies that don't do good content usually end up doing hardselling all the time." – Yopie Suryadi.
Whether you construct a content strategy from scratch or based on your previous event experiences, it's always important to focus on personalised content types and channels in each case since each one is unique.
Types of content for events
At each stage of an event, the content you create serves a specific purpose. Before the start of your event, you will want to drive engagement, encourage your target audience to register, and showcase the major event details. During the event, the goal of organisers is to keep the audience tuned in, to simplify connection building, and to provide comprehensive directions in real time. Lastly, post-event messages usually relate to the establishment of long-term relationships with the audience members as well as the collection of insights and feedbacks. All of these goals can be translated into content that embraces various forms:
Social media posts. Many event management teams appoint one person whose responsibility it is to span different social media accounts and provide fresh event insights, manage online conversations, and answer questions. To create strong social media content, it's critical to embrace a broad focus since useful content should catch the attention of both attendees and potential guests. Also, with social media, one should apply "the less, the better" rule and provide maximum useful information in concise snippets of content.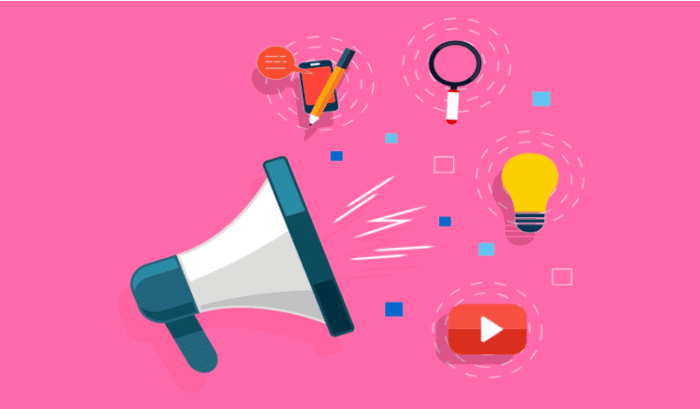 Relevant: 5 best creative examples of Facebook event advertising and event promotion strategy
Email marketing. Apart from tailored messages that a wide audience can read, there should be a place for personalised conversations within your content strategy. Through the catchy content you create for email marketing campaigns, you can convert new registrants, build referral programs, and collect honest feedbacks. The founder of MailTarget.co, Yopie Suryadi, has a good definition of a personalised email:
"A personalised message is not always about greetings with their first name or full name. A personalised message is about data. We know our users, how they behave, what their interests are, and so on. For example, at the APMF event, we arrange a campaign and newsletter based on what class they took and their attendees' status, so we're not giving them irrelevant messages." – Yopie Suryadi.
Media placements. Press coverage works well with pre-event and post-event activities. You can explore relevant local platforms or industry-specific media sources and then add some buzz to your event by creating content that discloses the value of your event.
Blogging. Whether it is a conference or a corporate seminar, there's always a great deal to be said about any event. Successful event marketers don't stop with the reflection of a core theme and the list of speakers. They attend sessions, analyse discussions, and transform the collective expertise of an event into blog posts either in real time or after an event. Blogging can also be a great way to boost registrations if you promote the key messages that should be discussed at an upcoming event through blog posts.
Running a content strategy for events step by step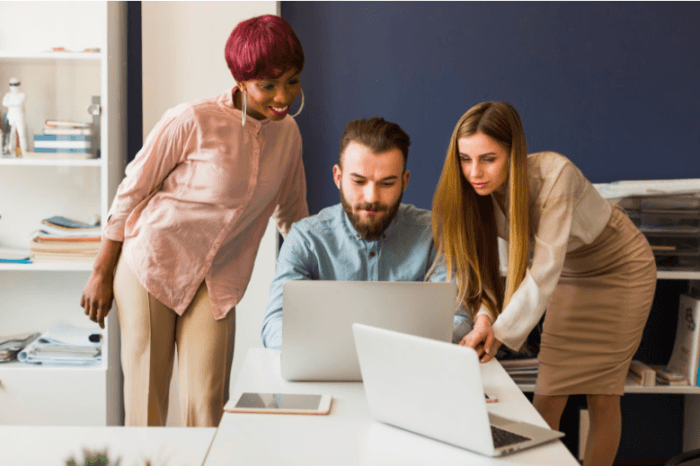 To satisfy the content needs of hundreds or even thousands of people, you don't need to be a magician. Here's a step-by-step guide to running a strong content strategy for events:
Listen to others. Many event marketers have a problem understanding what content their audience expects from them. The solution is much simpler than you think: Just be attentive to the questions they ask. It's very unlikely that the theme of your event is so rare nothing has been said about it before. Go to platforms like Quora or Reddit to explore the buzziest questions that touch upon your event's message, survey people who have attended similar events before, or just conduct some profound keyword research. The world has some clues out there, you just need to find them.
Provide answers. The questions you identify throughout your research will help you build a list of ideas that are worth talking about. A good strategy is to break these ideas into two parts: 50% for the unique content that can fill the gaps and 50% for content recycling (writing about relevant concepts that are actively discussed by others to cover the trending keywords).
Create a channel strategy. Depending on the stage of an event and the platforms that your audience is active on, choose online channels that—based on your research—can drive the best engagement.
Establish the metrics. Evaluate the impact of your event content marketing by developing the key metrics. This may be based on how many people view or download it, how often specific content is shared by your audience, how many people register for an event after interacting with content, etc.
Conclusion
Developing a content strategy that can boost event registrations and get people talking about your event long after it has ended is a true art. With these tips on effective content marketing for event management, you can develop long-lasting event experiences.