To DIY or not to DIY? From collecting RSVPs to finding an ideal catering service, corporate event planning is full of challenging responsibilities someone must be ready to tackle. The question is would it be a clever choice to hire an external corporate event planner or do a great job yourself?
Who is a corporate event planner?
When the largest U.S. businesses plan to organize an event in New York, they usually call Ron Wendt, an event professional who knows exactly which tablecloths you have to rent for your corporate meeting. Business owners from London usually contact Lucy Francis or Chris Preston when they seek assistance building impactful corporate events. Who are these people? Corporate meeting planners. They are event experts who are not afraid of multi-tasking and who can take responsibility for corporate hospitality, entertainment activities, and incentive trip planning.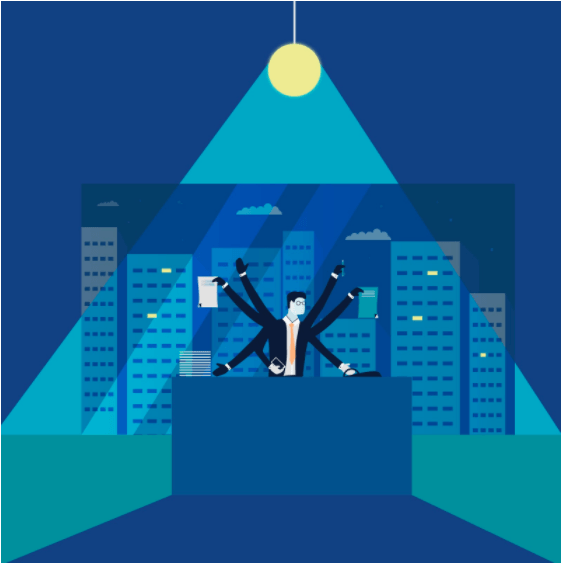 The key responsibilities of a corporate event planner
The mission of corporate event planners is building competitive events to match the feel and values of the host organization. When hiring a corporate event planner, check whether he/she is capable of handling the following processes:
Brainstorm event themes based on the client's vision. If you contact a corporate event coordinator, the first thing he should offer is having a meeting with you where you discuss the event message, corporate values, and themes. A successful corporate event manager knows how to transform your ideas into a working event.
Make a cost estimate. The next step is contacting vendors, suppliers, and venue hosts. Based on the information gained, a corporate event planner makes a comprehensive cost estimate which must be aligned with the event budget.
Build a checklist. Well planned is half the battle. It's a useful habit for a corporate event planner to build a checklist, featuring the core planning, administrative, and operational tasks, along with assigned responsibilities.
Choose a smart venue, food, & decor. In one of his interviews on party planning, Ron Wendt said if you can align the feel of an event with decor, you can make a flower tell the story of the whole event. Making clever decisions about small details like catering and venue navigation has a huge impact on attendance experiences.
Team bonding & entertainment. While team spirit is the lifeblood of corporate events, bonding activities are always part of the show. It's the event planner's responsibility to make them personalized.
Travel & accommodation planning. In the case of overseas trips, a corporate event planner should handle travel planning, accommodation booking, partnerships with local hosts & suppliers, and more.
Cooperate with tech vendors. No matter which country an event takes you to, a corporate event planner should find a reliable tech vendor to satisfy onsite management, RSVP processes, and tech-driven networking within a specific budget.
How do you find the best corporate event planner?
Finding a corporate event planner who can make your employees happy isn't rocket science, but it requires a good understanding of the traits and competencies this superstar should possess. Here are three personalities which have to be combined in your ideal corporate event planner:
Amy-multitasker from "Bad Moms"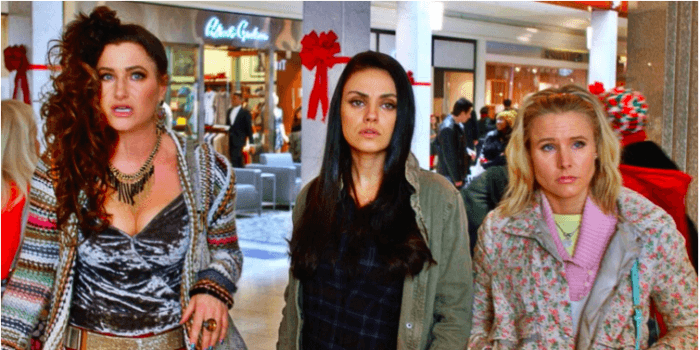 The main character of "Bad moms," Amy (Mila Kunis), has a special talent for balancing her busy schedule, doing a history project for her son and getting dinner on the table at the same time. Having a corporate event planner who is able to multitask in a similar manner gives your project a competitive edge.
Trinity from "The Matrix"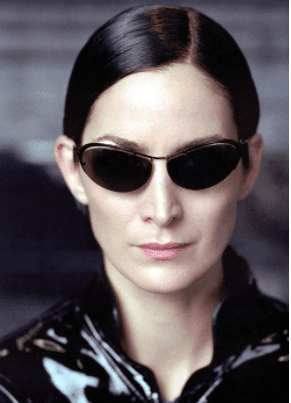 One of the brightest Matrix characters, Trinity, a hacker who escaped from a sophisticated computer program, is an excellent embodiment of a tech geek. Look for event planners who have technology at their fingertips and can add automation to your corporate meeting
Andy from "The Devil Wears Prada"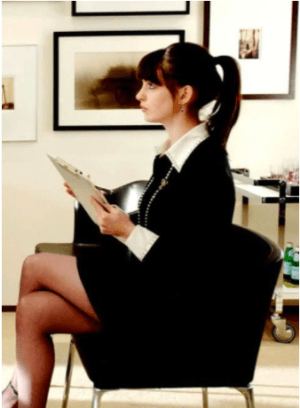 You never really know a man, until you walk in his shoes. To be able to match the feel of a corporate event and perceive the needs of the staff, you should get acquainted with the pains and joys of their daily routines. Like Andy's job from "The Devil Wears Prada," the work you're planning for employees can be really tough. Ensure the corporate event planner can walk a mile in the employees' shoes before getting to work.
The pros and cons of hiring an event planner for corporate events
Whether you should drive your corporate success alone or entrust the event to an external party is a decision only you can make. Here are some pros and cons you should consider when hiring an event planner:
A smooth-running show. An experienced corporate event planner has tools and strategies to help build high-quality events. Since many companies simply don't have the right expertise and sourcing contacts to power an efficient corporate event, having your meeting outsourced might be a good decision.
Technology expertise. The person who powers your event should be abreast of tech news to deliver the most up-to-date expertise. It's very likely there might be no such savvy tech experts in your company.
Increased focus. If you assign the task of event organization to one of the existing employees, the latter might get serious task overdose. Outsourced event managers are able to give your project the attention it needs.
Extra costs. The cost of outsourced event planning services might be quite high, which is why many modern companies consider it cheaper to organize corporate events relying on internal resources.
Trust. If you hire corporate event planners, you should trust these people. Unless you choose a certified professional or someone who has been recommended by a friend, it might be a better choice to entrust the whole thing to your internal staff.
Conclusion
Before planning an event, you should give good thought about whether to hire corporate event planners or to choose a DIY approach. Formulate the vision for your event and try to align it with the expertise you have inside your organization. If it doesn't work, don't waste your time on endless trial and errors, go for high-quality outsourcing instead.