There is nothing that gladdens an event planner's heart more than receiving positive feedback. Events are value builders that make the experiences of attendees the key indicator of success. But let's be realistic here: positive feedback alone doesn't pay the bills. Without a solid budget, there's not much of a chance of building a successful experience.
To understand the profits that an event delivers as well as learn how to upgrade your budget capabilities, you should make sure that ROI tracking is on your checklist – in bold.
In this blog post, we'll take a look at the best ways to combine value and cost through accurate ROI calculations.
What is event ROI?
Sophisticated definitions aside, event ROI (return on investment) is basically the monetary value that you get from an event for the cost you've invested into the production of this event.
Especially if you are new to the industry, it's very likely you may get confused by the huge range of models for ROI analysis, from simple return on investment to incremental margin calculations. This is due to the fact that the concepts of event value and cost are very subjective and can be modified depending on the context. For instance, you can view value as revenue that was generated directly through registrations and sponsorships, or you can analyse in-event value that comes from gamification activities, onsite messaging, and much more. So how do you figure out the right formula for calculating event ROI?
Actually, 59% of event planners don't use any specific model for measuring event ROI. This could be a costly mistake because an understanding of value and costs helps event planners identify the most optimal partnership opportunities as well as improve on their marketing strategy. Start your ROI analysis from the most basic calculations, subtracting event costs from the sales revenue and then dividing the result by event costs. If needed, break down the costs and revenue into specific sources to get a more detailed estimation.
Why should you measure event ROI?
The ability to calculate event ROI is truly one of the most important qualifications an event specialist must have. At the very least, knowledge of ROI will help you maximize event planning efforts in the following ways:
Honing your sales strategy: For paid events, revenue that comes from registrations is the key money-maker. Through the analysis of ticket purchases as well as the number of leads and closed deals, event planners can get an understanding of how to sell more efficiently.
Increasing awareness: From the analysis of traffic on your event website to engagement on social media, there are numerous metrics that provide insights into your event marketing performance. Because the most engaged users make the highest investment into events, ROI analytics helps you identify the people who should be targeted first.
Creating the most lucrative sponsorship packages: Sponsors love data. By building an efficient model for ROI tracking, event planners are able to win the most promising sponsors. For instance, you can come up with the statistics on booth visits, onsite leads generation, partner page clicks, or any other relevant numbers and then add them to your sponsorship proposal.
Tactics for measuring event ROI
If you were expecting to find a one-size-fits-all formula for measuring the ROI of events in this section, we'll have to disappoint you. There is simply no way you can assert one metric that will work for all events. However, there are strategies that can help you find the ROI formula that works for you. Check out three fundamental tactics below:
Combine goals and metrics.
Before you come up with any ROI calculation strategies, sit down and decide where these calculations should take you. If it's a large-scale event, you should learn to prioritize the objectives and metrics attached to them. For instance, if you are focused on onsite engagement, start the planning process by setting up metrics for session attendance, real-time surveys, polling, social media activities, etc.
Here's a good example of how you can document ROI strategy by aligning goals and metrics:
Build a strategy for in-event ROI tracking.
As Neil Patel mentions in his article on ROI measurement, "Every individual at your event has their own unique journey to the final sale." This is why only focusing on post-event results won't give you the full picture of the event performance. Here are some ideas on how to track ROI during the event to generate better insights:
Mobile apps analytics: What sessions are the most popular with your audience? How much time do attendees spend on each activity? Do they interact with each other on the ground? How do they interact? How many leads do your exhibitors generate? The answers to these questions not only pave your way to better event experiences, but they also give you data that can back up any sponsorship proposal or promotion campaign.
Live polling and surveys: Your guests' emotions after the event may be completely different from those that they had while at the event. Live polling and surveys give you the tools you need for analysing moods in real time.
Social media walls: Track and display the content that your guests generate throughout the event. Social media walls are an awesome instrument that lets you choose engaging event videos, photos, and interactions to capture real-time feedback, not to mention all the fun.
Use integrations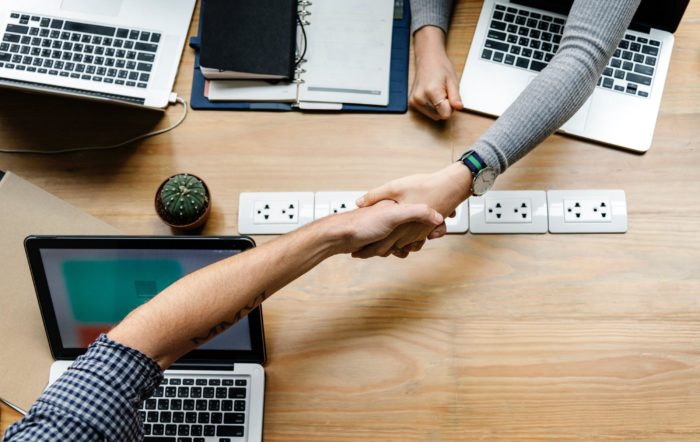 The efficiency of the ROI calculation process largely depends on the tools that you use to capture the data. Because you are going to be dealing with a large range of data-heavy processes, an integrated event management system will help you save a huge amount of time. In terms of integration capabilities, the Gevme toolkit is truly one of the best instruments: a single platform that has integrations for the evaluation of registrations, email campaigns, survey results, website analytics, and much more.
Conclusion
Event ROI is a gold mine of valuable insights about attendee experiences. While it's critical to make your ROI calculation formula as personalised as possible, these three simple strategies should give you a basic understanding of event analytics.