Organizing an event is never easy. Without running effective promotions to draw in registrations, you will only get a small number of attendees at the end of ticket sales. What's more, only a certain percentage of people who registered will show up on event day. No-show attendees mean less attendee engagement at your event. You do not want your significant event prep work to amount to nothing.
With today's excellent accessibility to the internet through desktop and mobile devices, the average person can easily find an event to attend by looking through different event listings and directories in search of enrichment, networking or leisure. Despite the vast number of activities available, a potential attendee will look for events that are nearby — also known as local events. If he or she is traveling abroad, however, looking for an event in the destination country would then make more sense.
So how do you promote a local event online to compete with other similar events and get the best registrations for your event?
Prepare Your Local Event Site
Before you begin promotions, you need to have your local event site ready to receive the traffic you will bring in with your advertising campaigns.
Great Branding
The most important factor for a great event website is great branding. You want visitors to know that they are on the right page, and you want them to catch a glimpse of how your event would be on the day itself.
Create visually stunning designs that match your event concept, giving your site the right feel and voice that speaks to potential attendees. Everything has to be compelling — ranging from the color and design of your event logo to the web copy. They have to be well crafted in to make your event stand out.
Responsive Design
Your website must be responsive. With the increased usage of mobile devices, almost everyone has a smartphone of sorts that can connect to the internet today. It means your site's design needs optimization for viewing on any mobile device if you do not wish to lose out on potential traffic. Allow your viewers to visit your website on any device quickly.
Registration Forms
Make sure the fields you have set on your event registration form are correct. You want to capture the right data for future marketing purposes, so do not miss this opportunity.
Search Engine Optimization (SEO)
SEO, SEO, SEO.
By creating and following a simple optimization strategy, getting better rankings in the SERPs (search engine result pages) will lead to more organic traffic to your website for registrations.
Moore Than SEO shares these top SEO tips for you to be successful in your site's promotion:
Study the latest trends of Google Analytics

Do a SWOT analysis of your competitors to understand your niche better for SEO

Create or update your attendee personas to stay relevant

Use

Moore Than SEO's 5 Fast and Easy SEO Growth Hacks

to grow your traffic

Keep your content updated (if you are running an event series)
Geotargeting
What could be better than showcasing your event to potential attendees who are near your event venue?
Geotargeting in Google determines the location of a user and displays content that is relevant to his or her area. Three primary signals determine the location of your local event website:
The physical location of your web hosting server

Your event website domain (e.g., — ".com" for the US and ".co.uk" for the UK)

The language of your website
With eight SEO factors that matter for geotargeting, tailor your content well for locals and Google will do the rest for you.
Google Analytics Tracking
It is the core of your tools when it comes to Google. You need Google Analytics to analyze the ins and outs of your website, including your user base. Without Google Analytics, you will not have visibility into actionable data to boost your registrations. Some of these insights include:
Sessions


The interactions that a user takes within a given period on your website.

Users


The number of unique users that have visited your site within a specified period.

Page Views


The total number of pages that users have viewed.

Page(s) Per Session


The average number of pages viewed during a user's session.

Average Session Duration


How long a single session lasts for a user.

Bounce Rate


The percentage of visitors who leave after viewing only a single page on your website.

New Sessions


The estimated percentage of new users who visited a site for the first time.
Once you have your event website online, integrate Google Analytics immediately. You can also track your conversion rates with Universal Analytics, enabling you to understand how well your event website is getting people to register.
The two main pages you would want to track with your event website are:
Ticket Prices


This gives you a clear view on how people interact with your tickets to see which ones are popular.
Registration




Track how registrations take place and the fields that your visitors interact with. It will tell you why people stop their registrations midway, allowing you to tweak your forms through the registration process to increase your conversion rate.
Online Tools for Event Marketing
Before starting promotions, identify the different online marketing channels available to your attendee today for local event marketing:
Social media such as Facebook, Twitter, YouTube, Instagram, Pinterest, and more.

Google (or a relevant search engine for your target audience)

Your mailing list(s)

Word of mouth (or viva voce)
There are different tools available for each channel that local event planners can use to get the most registrations out of their events. We will focus on the first three channels as word of mouth is something that comes naturally as a result of the other channels.
1. Social Media
With a wide variety of social media platforms available today, you might be spoiled for choice when it comes to deciding where to run your promotions for the best reach — or best bang for your buck. Here are some tools you can look at to reach out to multiple platforms quickly:
Buffer

Buffer empowers you to schedule, publish, and analyze social media posts within a single account. You can also manage different social media platforms in one tool. Buffer supports:
Twitter

Facebook

LinkedIn

Google+

Pinterest

Instagram
Strategic planning and engagement during the right time periods in a day are crucial to ensuring the success of your event promotions on social media. Leverage the control you have and support the local event advertising campaigns that you will be running.
BuzzSumo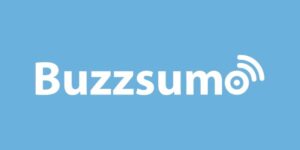 BuzzSumo finds the hottest content and searches based on your search query — be it a topic or website. Think of it as a Google for digital content. It is extremely useful for you to use in your promotion of your local event because you can check out the best content out there and draw ideas from it. Analyze what is working for your niche and create something new to fill the gap and promote your event. You can also find relevant influencers and connect with them to further promote your event content.
Canva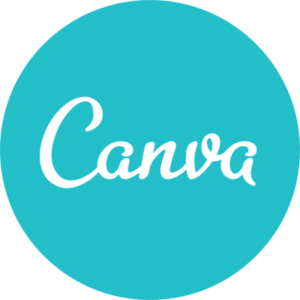 If you lack design skills at the moment, never fear. Canva has got your back.
Canva enables you to create beautiful artwork within minutes using a library of graphics, images, and text.
The best part — it is completely free for the functions you need. Easily create your event promotion graphics through Canva and use them across your different marketing channels.
2. Google Adwords (Pay-Per-Click Advertising)
With over 77% of the market share, you need to prepare yourself when promoting your local event within Google to tap into the full extent of it. If you have a budget for local event advertising, Google Adwords is one of the ways to go. Boasting a return-on-investment (ROI) that exceeds 300%, your advertising budget will serve well if you have your advertising campaign set up and running correctly. We will get into more details later on in the article.
3. Mailing List(s)
If you already have a mailing list (or lists) to work with, that is one hurdle down. The following tools can help you reach out to your current subscriber base quickly and create awareness for your next local event. If you do not have a mailing list at all, however, some of these tools will allow you to build one from scratch.
GEVME's Email Marketing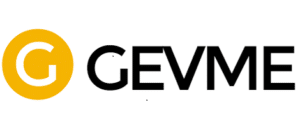 GEVME, an event marketing software, is equipped with an email marketing feature that allows you to automate responsive emails to target certain market segments that you have in place. You can even exclude certain attendees — allowing you to be strategic in who you send your messages to.
ActiveCampaign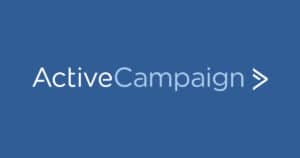 An easy-to-use email marketing tool targeted at small-to-medium businesses, ActiveCampaign thrives on marketing automation that listens and learns with each campaign that you run. Learn what each of your subscribers wants and create compelling messages to engage them to your new events, gaining loyalty or converting visitors into new attendees for subsequent events.
GetResponse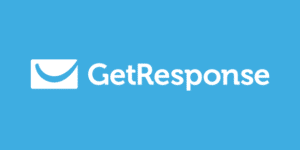 An affordable email marketing platform that stays accessible as your list grows, GetResponse is easy to use and importing your mailing lists takes only seconds. They have plenty of beautifully designed email templates (all optimized for mobile), making it easy for you to create great looking newsletters and autoresponders straightaway. It will help with the conversion of your subscribers into actual attendees at your event.
MailChimp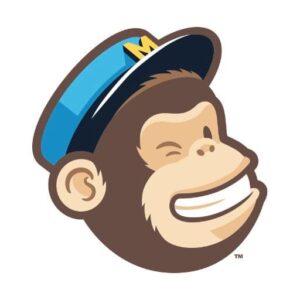 A long time veteran in the email marketing platform arena, MailChimp's big draw factor is a free account that allows you to test and run campaigns straight after registration with no time limit. It is considered one of the easiest email marketing tools to use in 2017, with a campaign builder that is user-friendly even for beginners. Management of mailing lists is a breeze when it comes to MailChimp. Integrations with other software also put MailChimp at the forefront of all email marketing tools, allowing event planners to connect their relevant CRMs or lead-gen platforms for emailing or remarketing purposes.
Now that you have a selected list of tools to work with for your local event promotion online, it is time to go through the steps needed to make your advertising campaign effective.
Understand Your Target Audience with Google Analytics
Once your event website is up and connected to Google Analytics, you will be able to start capturing real data from users accessing your event site. It will allow you to understand who is interested in your local event, and how you can go about advertising it later.
How do you analyze your target audience to learn more about them with Google Analytics?
Acquisition
Google Analytic's Acquisition gives you insight on how visitors are finding your event website. Within the Acquisition Overview, see a chart of how many users found your site through different means, such as typing the event URL directly into their browser, or perhaps through external links, social media, or organic search results.
It is very useful in determining the demographics of people visiting your event website — and why. A good example is if you find a majority of users coming to your site through social media promotions after the launch of the event site, you could work more on social media promotions to bring in more visitors to register for your event.
Behavior
Learn how your users behave once they are on your site through Google Analytic's Behavior feature. Find out which are the most popular pages of your website, their bounce rates, and how long your users remain on your site before leaving. With these insights, determine which pages of your site are the most valuable to your visitors and replicate their success across other pages.
Audience
The Audience feature shares general information about the type of visitors who use your site. It is a great tool when it comes to identifying your core demographics.
Learn how to thoroughly analyze your audience in Google Analytics before proceeding to advertise.
Analyze Your Competitors
Now that you understand your attendees, you need to find out how your competitors work so you can create a strategy to brand your local event well when compared with others.
Monitoring Website Changes, A/B, and Multivariate Testing
By monitoring the changes that take place on other similar event sites, it shows how they are positioning themselves — how they are selling their tickets to get registrations. It will be updated if they decide to change their positioning, or if they start to offer new tickets. Stay up to date with the changes as they happen.
A competitive analysis tool like Kompyte can help you track other event sites and inform you when changes are made, notifying you of any single movement — ranging from a new hero image to the launch of new limited time tickets.
Subscribe to Emails and Read Blog Posts
Follow the content your competitors create as content acts as the voice of the events. It also keeps you updated when there are changes in their email campaigns. It is not a good idea to sign up using your business email, but you can consider a personal email instead.
With blog posts, you can access a competitor's blog regularly to read the latest articles or add it to an RSS feed to get notifications when new articles come online.
SEO Research
Research the keywords your competitors are targeting and check their rankings in the SERPs as these will help you understand how their sites are doing. It also highlights the type of content they have created to rank well for those keywords (these could also be geotargeted keywords to boost local event visibility.)
Do the same with paid search and research through Google, or a tool such as iSpionage which reveals your competitor's monthly budget and alerts you to new ads and keywords that targeted.
Backlinks
Analyze the backlinks of your competitors to give you insights into your SEO and advertising strategies. Moz's Open Site Explorer can help greatly in this aspect.
If a site with high authority is linking to your competitor's site, you may need to devise a strategy that is capable of obtaining similar high-value links to help close the gap.
On the flip side, the research may show that you have little chance of overtaking the competition — in which case, you may need to be more strategic in your SEO and advertising plans. You could also start looking at other channels to drive your competitive advantage.
New Competitors
A tool like SEMrush helps SEO and PPC optimization by informing you of new competitors through highlighting newly ranking pages on the results page.
Test out different tools for SEO competitor analysis to find one that suits you and gets you the information you need on competitors.
Create a Strategy for Your Promotion Campaign
To advertise a local event is not an easy feat. You need a sound strategy and plan for your advertising campaign to work. Here are tips to help you in the creation process.
1. Determine Your Channels and Objectives
What should your promotional campaign achieve on the marketing channels you select? These goals must be clear, measurable, and appropriate.
2. Develop Your Promotional Message
Sit down with your event marketing team and focus on the content, appeal, structure, format, and source of the promotional message. Keep in mind that the appeal of advertising campaigns and execution always work together.
3. Develop the Promotion Budget
Determine the total promotion budget that your company can spend. It involves identifying cost breakdowns based on the channels and tools you will use. Break down allocations and determine the affordability and ROI for each variation. It will help you will get a better idea of the success potential of your promo campaign.
4. Determine Campaign Effectiveness
How did your campaign's real performance measure up to your planned objectives? Gather this information by asking your successfully registered attendees whether they recognized or recall specific advertising messages you sent.
What do they remember about the message?

How did they feel about it?

Were their attitudes toward your event and company affected after your promo?
Executing and Testing Your Advertising Campaigns
Now that everything is in place, it is time to start your advertising campaign on different channels:
Once that is done, you should experiment with different advertisements to get the most out of your advertising budget. Running with one campaign type alone is never enough because you do not get the necessary feedback on how well your campaign measures up with other possibilities.
A/B Testing Best Practices
Consistency
Show your A/B split to the same target audience during the same time of day for the entire duration of the test. A/B tests can run anywhere from 2 – 4 weeks.
Volume
Run a low-volume campaign for a longer period. If your campaign is a high-volume one, then a shorter test will suffice.
Seasonality
Find the middle ground and conduct your test during the off-peak and peak seasons.
Impact
Your tests must have significant differences from each other. A shift of your registration form from the left to the right of your page is likely to bring in more results than the change of one word in your copy.
Areas to Test
Landing Pages
Run two landing pages that have one difference only. It could be in the promo message, a picture, the colors or the call-to-action (CTA). Using Google Analytics, track which page gets the best results and then move forward with the winner. Continue testing all the other elements of the winning page to boost the conversion rate of your event landing page.
Display Ads
Test banner ads every 4 – 8 weeks while using a different picture or different messaging. You could start by running two different concepts at the same time. Once you have a winner, test it against another variation to further optimize your ads.
Social Media Ads
Create up to six different ads using the same messaging but changing the pictures. You can also stick with the same image for all ads and vary your ad copy instead.
Analyze Your Promotion Campaign Results
How would you measure the success of your advertising campaign for your local event? Here are the five essential metrics to evaluate your campaign's success.
How well was your message was received?
How well did you engage with your attendees?
Did you get the right audience?
What was your return-on-investment (ROI)?
How many post-event survey responses did you get?
Whatever the results may be, keep experimenting with different ad messages, placements and concepts to get the best out of your advertising budgets.
Conclusion
Promoting a local event online is a little bit more tricky due to the nature of needing to promote an event within a targeted area, as opposed to expanding it globally. Given the right set of tools, strategies, and budget, however, your local event will be well on its way once you have settled on your advertising campaign.
Keep experimenting and boosting your conversion rate for more event registrations. Capture maximum registrations for local event promotion – get started now with Gevme.