Intro
Let's say you want to host a successful virtual event. Among other questions, you will probably ask yourself, "how long should a virtual event be?" In addition to content creation, the length of virtual events is an essential factor influencing a virtual event's success. A virtual event timeline is fundamental to attendance engagement and your overall success.  
Why are Virtual Events Worth Hosting?
To host a regular event is one thing, but to host virtual events is an entirely different thing. And you might be wondering if virtual events are worth hosting or not. The simple answer is, "Yes, virtual events are so worth it." For starters, it's less expensive, and it saves time. And when you launch a virtual event, it will be a global event because anyone worldwide with an internet connection can access your event. Organizing virtual events is also flexible as you can control more easily what you want to showcase. With a virtual event session, you can also make more connections, collect feedback, and measure more results.     
The Types of Virtual Events
Virtual event timings depend on the type of virtual event that you are planning to host. For example, the virtual event duration of a virtual conference is much longer than a talk show's duration. When you decide to plan events online, it is essential to keep in mind the type of content that you want to deliver and its length. The audience is usually pretty good at determining how long should an online event be. Therefore, it is always good to use audience feedback to measure how long your event should be.
In any case, here are some types of virtual events:
Tutorials & Webinars

Conferences

Training

Meditation & Therapeutic Sessions

Concerts & Performances

Podcasts & Talk Shows
The Basics on How to Host a Virtual Event
Learning the basics of how to host a virtual event is relatively easy. Let's look at the basics as a set of steps that you can take to host a successful event.
1) Know your target audience. It is vital to know why you are hosting the event and what you want to achieve. Your audience is everything.
2) Determine the type and nature of your virtual event. Make sure it aligns with the interests of the audience you are targeting.
3) Choose a virtual events platform. Today you can find a variety of platforms online. You must find the right kind of software that works for you, including the features you need. 
4) If possible, find a host or MC for your virtual event. It is always nice to have a face that represents your virtual event.
5) Promote your event online, especially on social media outlets. You can also launch an email campaign if necessary. 
6) Select the right venue where you will stream your virtual event. Depending on your virtual event's size and magnitude, prepare your equipment, and brief everyone on the software and hardware.
7) Pick a reliable time and date for everyone involved in the virtual event. Everyone means your support team, speakers, and attendees. Remember, everyone probably lives in a different time zone.  
8) Launch your virtual event.
The Ideal Length of a Virtual Event
To ideally know how long should an event be can be tricky. However, you should not host a virtual event during an entire day like a physical event. It just won't happen because an audience will most likely not spend a whole day glued to a screen. Everyone has different things to do during the day, so it is a given that you will have to find a sweet time-frame for your virtual event to reach a good number of attendees. The ideal length of your virtual event depends on the content. You can split the event into several parts, record it for people to watch on at their convenience, or even offer it on-demand to create more excitement. 
Planning the Content of a Virtual Event
Delivering a unique experience to your audience requires excellent content planning and creation. Don't leave content planning until the end. Get it done as soon as possible. The content you initially create will most likely evolve and change by the time the virtual event goes live. To plan content, you can use your audience feedback from surveys and polls to pinpoint what relevant content you should create. Also, welcome the input of your speakers on creating content. They tend to better understand the audience as they have experience with what has worked or not in the past.
Tips for Planning a Virtual Event
It is essential to remain calm during the planning process and not let stress get the best of you. Focus on your goals, the audience, and what you want to achieve. In the end, your event might not turn out as you imagined it, but that's no excuse for giving up. The success of a virtual event depends on many things. In any case, here are some tips to help you plan a virtual event that works:
Understand and know your audience

Great content is everything

Create and provide opportunities for your audience to interact and stay engaged

Learn how to use your virtual event software

Promote your virtual event on social media

Brief your staff on the software, what you expect, your goals, and anything else they need to know
Choosing the Right Tools for Virtual Events
Focus on what you need when choosing the right tools for your virtual event. With many tools available online, you have to narrow down what you need.  
Consider the following questions to help you out:
What features do you need? Do you need a ticketing system, a pre-registration system, mobile device access, an event page, or attendee engagement solutions? The list of features goes on and on.

Are tools easy for you to use? Can your staff use the tools?

Does the software come with full-cycle customer assistance?

Is the software worth the price tag? 

Can you sample a demo?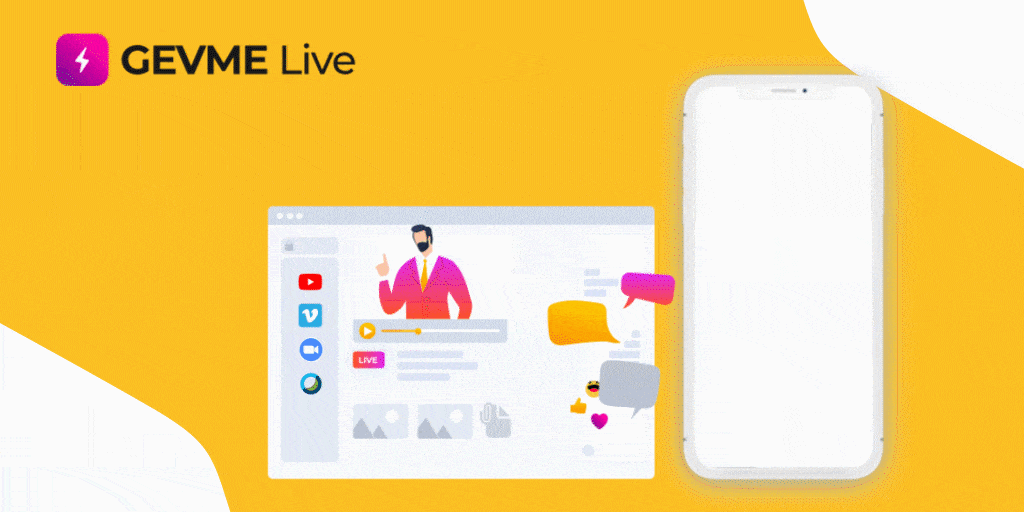 How We Can Help You
We can help you organize, manage, and stream a successful virtual event with GEVME Live. With our seamless platform, you can benefit from the following features:  
Event Pages that allow you to embed your live video stream from any other social media platform.

Personalize your page with your brand and content 

Event Websites enable you to have additional networking sessions, private rooms with speakers, etc

Access Control allows only registered attendees to access your virtual event

 Tools to moderate the discussion between your attendees during your virtual event 

Reporting tools to let you analyze all the data from your audience

Admin tools to give you the power to manage your virtual event
With Gevme Live, you can have it all. 
Conclusion
Planning a virtual event can be complicated, especially when it comes to timing. However, with the right guidance and tools, you can create and host a virtual event that is successful and at just the right length. And remember, always keep your audience in mind.