GEVME is once again honoured and proud to be powering Singapore's Fintech Festival 2017, the world's largest FinTech event organized by Monetary Authority of Singapore (MAS), in partnership with The Association of Banks in Singapore and in collaboration with SingEx. The week-long networking event brings together banking executives and start-ups with more than 25,000 participants expected to attend the event. That is up from over 13,000 from last year's inaugural conference according to a statement released by the MAS and its event partners.
With close to 100 pieces of equipment at work onsite, Gevme provides end-to-end experiences before the event and onsite services to ensure everything runs smoothly.
Before the event
Online Registration and Ticketing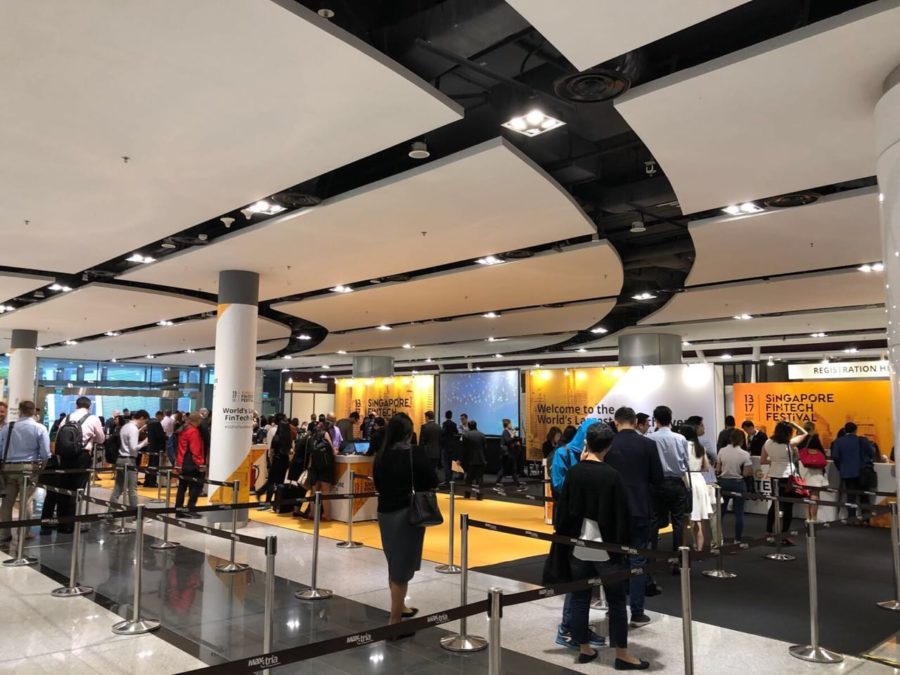 GEVME provides an excellent platform for the creation of an event landing page. No technical capability is required. With just a few clicks and moves of the mouse, an event landing page can be generated within minutes. Making it more comprehensive, the generated page is mobile-responsive, which brings the same event sign-up experience to mobile devices. This generates user-friendly pages on both desktops and mobiles.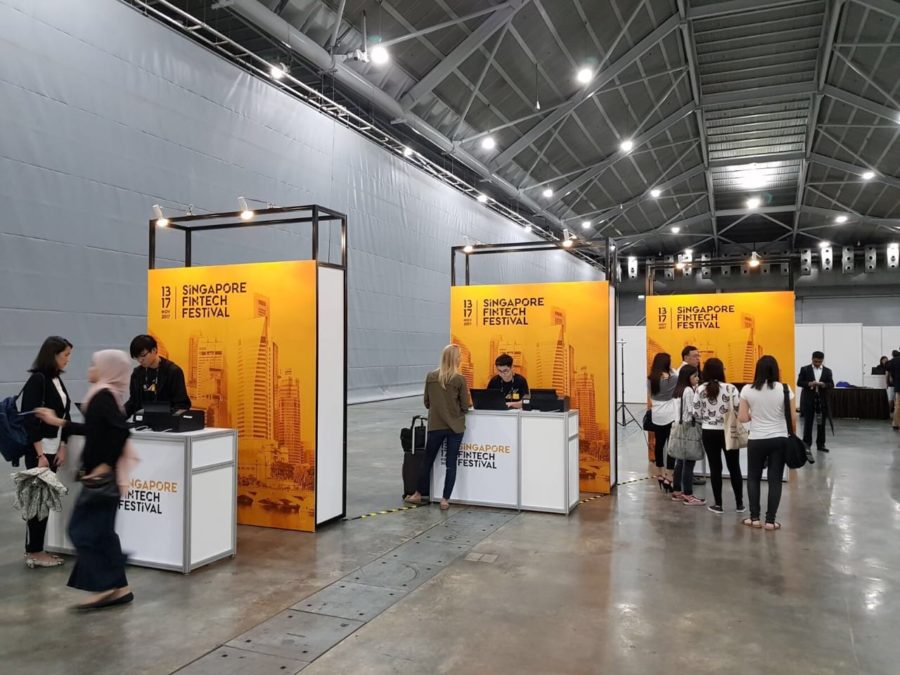 Singapore Fintech Festival 2017 caters to both paid and free events. Using Gevme, this can be easily designated on the registration form as well as provide a payment gateway.,This service is integrated within Gevme. After successfully registering for the event, a QR Code based ticket is sent via email which can be used as a pass or to exchange for an event badge on the day of the event
On event day
Onsite Check-in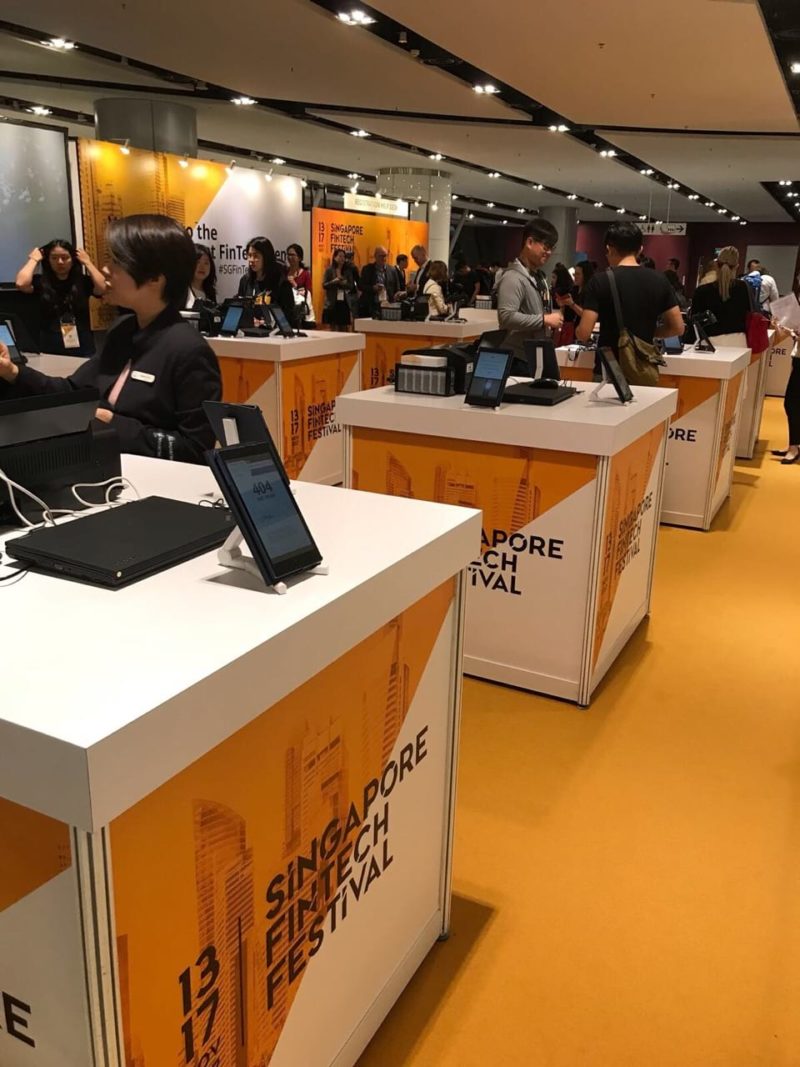 More than 25,000 participants are expected to walk into Singapore Expo, the event venue, for the week-long event. Ensuring smooth traffic flow walking in and out, maximizing the pace of attendance registrations and minimizing confusion are the top priority for the event organizer. Gevme onsite services provide the necessary equipment and setup for quick event check-in. By using the QR Code in the confirmation email, all attendees need to do is to swipe on their mobile phone and wipe out the QR Code. This puts through a quick scan, and they are set to attend the event.
Onsite Pass Printing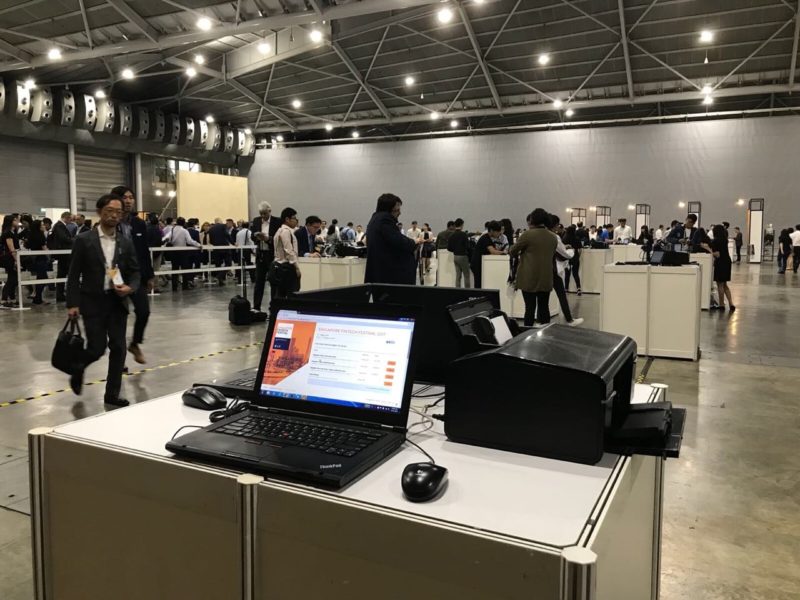 GEVME onsite services provide new "island setups." These are booths sitting around the registration areas with printers and check-in equipment. Passes are a necessity for event attendees. However, queueing up for event check-in and pass printing takes time, and event organizers often allocate a high percentage of manpower to this area. With Gevme's new "island setup," all event attendees need to do is to scan his or her QR Code for check-in and an event pass will be automatically printed within seconds.
Onsite Analytics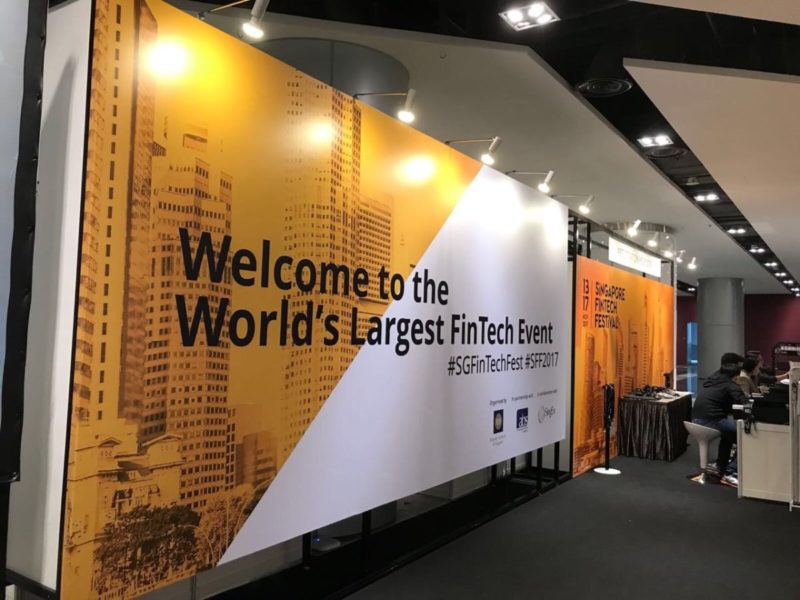 Often, event organizers cannot estimate the number of attendees arriving at certain time. With Gevme onsite analytics, all onsite equipment uses the cloud; every check-in is registered and sent to the cloud. At any point in time, anywhere, event organizers only need to pop into their mobile phone screen and event attendees check-in rate is accurately displayed.
Final Note
In 2016, Gevme had the great honor to power FinTech Festival. You can discover the story of Gevme successes at one of the largest financial technology events in Asia here.
To get acquainted with the suite of integrated tools that Gevme uses to power events and test the features of our one-stop platform, don't hesitate to contact us.