You definitely don't want to get into a situation where you've done the perfect job managing an event, but a single mistake by a vendor ruins it all. Picking an event vendor is like building a loving relationship: you choose a partner who is reliable, caring and eager to stay with you long-term. We've put together these working tips for event vendor selection and the types of vendors you'll have to keep in touch with.
How to select vendors that your event needs
Well-planned is half done. Consider the following points before making your final choice for an event vendor:
Align your values
In event planning, there are values and standards that define both an organizer and a vendor. To make your events compatible with the values of vendors, there are many questions you should ask them before beginning your business arrangement:
What does their business represent?
Which types of events and businesses do your target vendors cooperate with?
Do they have any references or recommendations from other partners/event organizers?
Do they guarantee compensation in the case of a failure to provide their services on time?
Are they ready to provide discounts in the case of long-term cooperation?
Since the budget is often the principal point in negotiations between vendors and event planners, you should be ready with both your desired and maximum budget beforehand.
Compile a preliminary list
Even if the first vendor you discover seems to be the perfect fit, don't rush into an arrangement. Compiling a list of vendors is the step you can't skip if you want to make the most out of supplier connections.
List all the contacts in a spreadsheet or your custom event-planning checklist, along with comments for each category of vendors. To make the most comprehensive evaluation, request vendors' quotes, check their websites and ask colleagues for recommendations. Based on the information you receive, rate every supplier on your list and cross off those that don't comply with your requirements. At the next stage, contact every vendor directly to discuss your event and see what they can offer.
Here are some great tips on compiling a strong vendor checklist for event organizers:
If you hire an external event planner, ensure that this person has a good strategy for event supplier selection. Whatever expertise a hired event professional has, a person from the outside should spend a good amount of time doing value matching, because it's harder for him/her to understand your requirements.
Spot the best candidates
With a shortened list of vendors, you can now enter the final round. Based on personalized requirements, select the top 5 qualities of a perfect vendor that are vital to your event's success. For each supplier category, the lists of qualities can differ. For instance, if you need to choose a reliable furniture rental supplier, you can analyze vendors based on cleanliness assurance, delivery, and their insurance guarantee.
Pay attention to results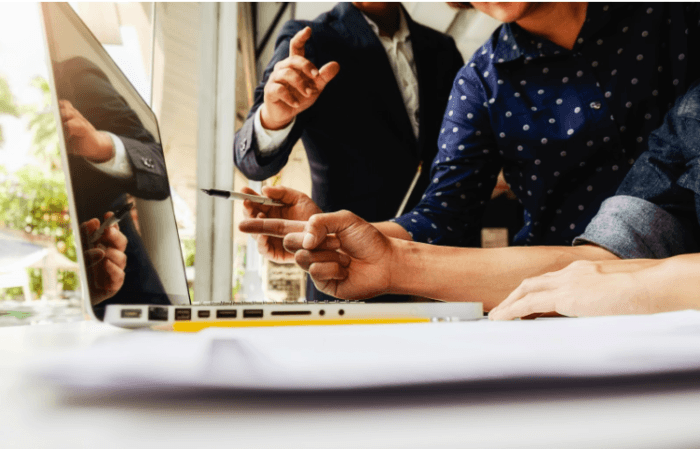 So… you're still hesitant. In this case, tracking past achievements will help you finalize your decisions and choose the best suppliers for the event. A real-life result is the best proof of good quality. Dive as deep as possible into the performance of your candidates, pick the most successful ones, and bring them on board.
Tips for keeping event vendors happy and productive
According to the seasoned event professional, Preston Bailey, communicating well both before and after an event is the secret to healthy relationships with event vendors. Even if, for some reason, you're not going to cooperate with your current supplier in the future, building a positive atmosphere is a must. Respect the ideas your vendors have about your event, introduce them to the technical side of event organization, ensure you have a connection with vendors and can get in touch at any stage of event organization, and provide recommendations on request.
Types of event vendors
There is a huge number of vendors, suppliers, and contractors who can either make your event or break it. To find the right vendor for an event, you should do your due diligence first. Here are the key types of vendors that event organizers usually hire, along with the places where you can find them:
1) Who: Photographer / videographer
What: Capture the key moments; create a visual concept for an event; discuss video production/photography details with organizers.
Where: Multiple-services event design companies, local photography/videography studios, social media (for self-employed professionals).
Places in Singapore: Firefly Photography, DreamBox Studio

2) Who: Decorator, stationary designer, florist
What: Choose decorations for an event based on requirements; order custom materials; create/order floral arrangements.
Where: Local stationery design/florist businesses, multiple-services event companies.
In Singapore: Event Lobang, Flower Couture.
3) Who: Caterer, bartender, chocolatier, shop owner
What: Order and deliver catering; serve food and beverages; provide inventory.
Where: Special-event facilities, local restaurants/shops, multiple-services event companies.
In Singapore: Mandarin Oriental Singapore, Fine Palate.
4) What: Create an entertainment program; manage the team of performers; entertain guests.
Where: Multiple-services event companies, entertainment businesses, self-employed artists/musicians.
In Singapore: Scarlett Entertainment, Wildfire Entertainment.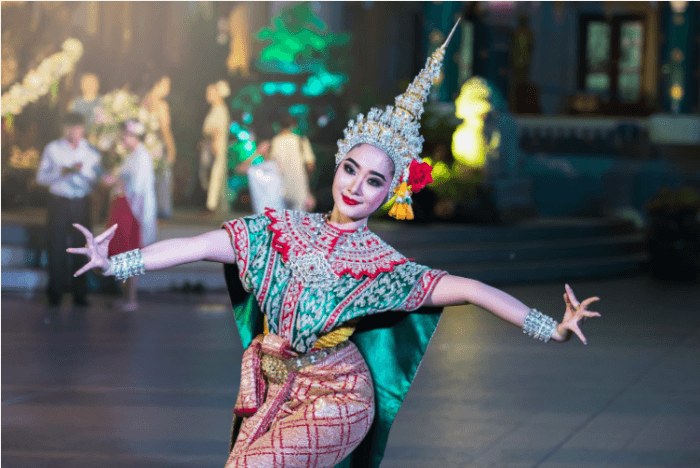 5) Who: Event technology provider
What: Facilitate onsite check-in, registration, and networking technologies; bridge the gap between software and hardware, simplify workflow management.
Where: Event technology companies, multiple-services event companies, one-solution services.
In Singapore: GEVME.
To get assistance with research on local services, especially if you're planning an event abroad, you can consider hiring a professional Convention and Visitors Bureau (CVB).
Conclusion
Finding the perfect vendors for your event is the first step to successful event organization. To make the ideal choice of suppliers that match your budget and values, you'll have to create a preliminary list of candidates, find the right touchpoints, and dive into their stories of success.