The events industry is a fascinating thing. From spectacular awards shows to high-tech conferences, sponsors have a large choice of events that they can invest in, so setting your sponsorship proposal apart from the others is a key to success.
Just as in any sphere of life, deal-making isn't primarily about what you have on offer but rather about how you communicate this offer. A proposal that will win you a sponsor is logical, clearly laid out, and mutually beneficial.
So how do you weave your event into a proposal that will win the hearts of sponsors?
First, you should understand and clearly define the prospects of a possible partnership yourself. A good way to do that is through NegoEconomics, which is an approach that allows for the optimisation of the value of a transaction through effective negotiation. Think about how you can negotiate the price, value offer, and cooperation process with your sponsor to enable the maximum benefits for both of you.
Once you know what you're fighting for and why your prospects should go for it, start working on a proposal. In this blog post, we are going to help you understand what an impactful sponsorship proposal should look like and what data it should include.
Event sponsorship proposal: Visual requirements
Every company and organisation that provides sponsorships for an event has a decision-maker who is responsible for reviewing proposals. You obviously are not a psychic and cannot predict how this mysterious person will react to your value offer, but what you can do is ensure that the person reviewing your sponsorship proposal will actually find it memorable.
According to WebDam Infographic, 84% of communications will be visual by the end of 2018. One of the best ways to get a message stuck in someone's head is through attention-grabbing visuals, so check out three simple ideas on how you can embellish the design of your proposal:
Images: If you have photos from your previous events, the technologies you use, or distinguished guests who attended your events in the past, make full use of these photos. This doesn't mean you should attach a 100-page portfolio to your sponsorship proposal, but using two or three photos that communicate the vibe of your events is a good idea.
Tables and diagrams: Since you want your sponsorship proposal to be easy to digest, think about ways to structure the data through graphic elements like diagrams or tables. Here's a nice example from UMC that aligns an eye-catching picture with three vivid text blocks in their sponsorship proposal:
Video: There's no need to tell you that people love videos. More than likely, the decision-maker you're pitching to isn't an exception. If you have a wrap-up video from one of your previous events or a short movie about your company culture, don't hesitate to add it to your proposal for event sponsors.
Important information to include in a sponsorship proposal
Basically, a sponsorship proposal is a list of the whats and whys. Why should an organisation consider making an investment in your event? Why does this partnership make sense? What should be accomplished to attain mutual profits?
Check out the key information that answers the basic whats and whys in a sponsorship proposal:
Audience
Reaching out to your event attendees is the main reason most sponsors are a part of your event. Whether it's about brand recognition, lead capturing, or expanding their fan base, sponsoring companies have to know that the audience they will be targeting is the right one.
Accordingly, traffic and demographics are the focal points here. Make sure your proposal tells a potential sponsor how many people are going to attend the event, what their interests are, and how they relate to the target niche or industry.
Contribution
You might be surprised to discover that your event sponsors can do much more than just give you money. If a sponsoring company is a developer of VR technologies and you need VR headsets for your event, there's obviously a smarter way you both can benefit from a partnership. An event sponsorship proposal should include very specific information in terms of how sponsors can contribute. If your priority is getting technological support, state this clearly and list the benefits that a sponsoring company can expect to derive from the deal.
Exposure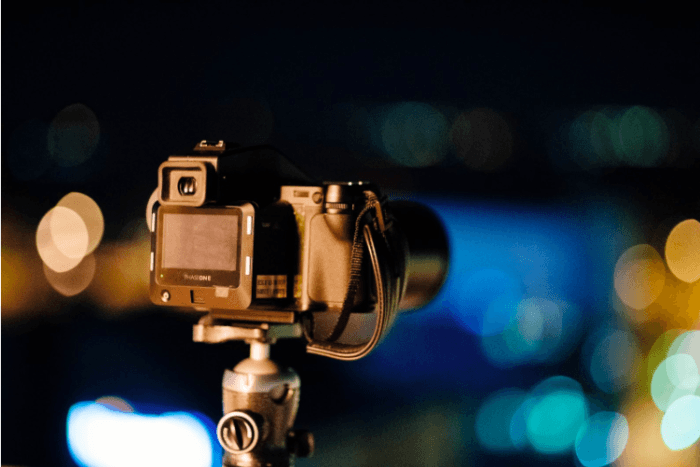 Sponsoring companies care a lot about the space where their brand or product can shine when in front of a target audience. Include information about the types of exposure your sponsors can receive at the event. Here are some ideas you can keep in mind:
Branded products or services (if your sponsor is a developer of check-in hardware or any other tools used at the event)
Exhibition booth
Giveaways for event guests
Logos, taglines, or any other signage
Speeches and workshops from a sponsoring company
Experience
Your prospects probably want to be sure that you know what you are doing, so paint a picture of your recent events using the insights from analytics, surveys, and previous sponsorships. Demonstrate the results you've reached, and relate these to the value that your previous sponsors were able to derive from the event.
Lead value
Imagine if your sponsors could know the exact number of new clients that they would gain through your event. That's like a dream come true. Although you can't make any promises concerning the outcomes of your partnership, a strong analytics tool can help you calculate the estimated lead value for a sponsoring company. This information will take the value of a sponsorship proposal to the next level.
Extra perks
Lucrative extras are definitely nice to have for your event sponsorship proposal text. From ticket discounts for sponsors' clients to additional brand exposure, the list of extra offer ideas is really endless.
Writing a winning event sponsorship proposal
Collecting information that is persuasive enough for your prospective sponsors is only part of the challenge. At the next stage, think about some good ways to weave all the information into one comprehensive, attention-grabbing story.
You've probably figured out from the last section that there's plenty of information you should include in a proposal. To guarantee your sponsors will actually take the time to read the full message, make sure the content is easy to consume. Not only should you make the story conversational but an easy-to-read proposal is the one that has a stellar structure.
Conclusion
To create a lucrative event sponsorship proposal, the first thing you should do is master the best practices of deal-making. NegoEconomics offers a range of strategies that will help you understand the elements of a mutually beneficial transaction. Once you've collected the ingredients for a successful proposal, think about the best way to mix them together into a logical and easily digestible sponsorship proposal.