Location is only a small part of the event planning process, but it can dictate the outcomes of event activities, shape the mood, and impact attendance. To reserve the best spot for your event, you have to understand what conditions would be the most favorable for the event's activities.
If you're planning to organize a small or medium-sized event in Singapore, consider restaurants with private meeting rooms. The big advantage of restaurant-hosted events is that they can perfectly match any event format from a charity meeting to a wedding. Let's jump on the bus for a tour through the top-notch meeting places in Singapore!
What are the key requirements for a meeting room?
When you Google "meeting rooms Singapore," your SERP will list a huge number of venues including hotels, resort spaces, and restaurants. Picking the right one could be tough, but there are some basic requirements that you should consider to simplify the search:
Size. To ensure that event attendees have the necessary space to feel comfortable in the meeting room is crucial. Opt for the rooms that allow convenient movement through the room and have the required number of chairs for adequate seating. However, the line is thin here. Rooms that are too large create the impression of emptiness and isolation. (Nobody is here!) Consider building your space area per person based on the event goals and activities, but stick to 10-15 ft² per one attendee.
Flexibility. Sometimes you need to rearrange facilities in a meeting room to match the concept of the event. Flexible spaces with possibilities to make rearrangements take the upper hand here.
Soundproofing. Effective collaboration is possible only if people are able to hear each other. Before making your meeting room choice, check how soundproof space is and clarify whether the noise from the neighboring rooms can be the issue.
Wall space. If your event audience intends to use charts to record data during the meeting, you have to make sure there's enough wall space for hanging paper or whiteboards. If using wall space is not allowed, ensure there's enough space for stationary flip charts in the meeting room.
Visuals. Great visuals are always an advantage, but not if they don't pertain to the meeting. Ensure there are no visuals that could be distracting for event attendees both inside the meeting room and outside the windows. Yes, large windows facing the paradise resort with a swimming pool could make it difficult to concentrate! 🙂
The best 10 restaurants with meeting rooms in Singapore
Looking at the landscape of restaurant culture in Singapore, one can find a good selection of spaces with meeting rooms for any types of events. Check out our top 10 list of Singaporean restaurants that can host your event:
Jing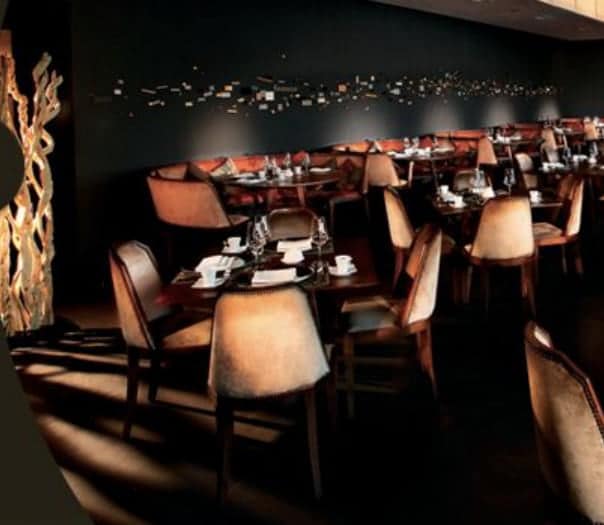 Jing is the Chinese restaurant with a smart-luxury design, located at the Fullerton- Heritage Singapore. There are two private meeting rooms in the restaurant, one of which has a capacity for 20 people and the other 80. The delicate cuisine and good location are the main perks for this establishment. The meeting spaces make a perfect fit for closed parties, corporate events, and charity dinners.
Kuriya Dining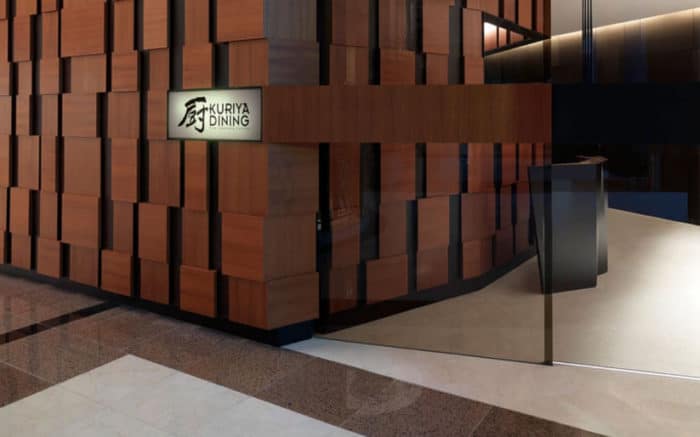 http://www.kuriyadining.com.sg/en/
Three small meeting rooms, each with the capacity of up to 8 people, are the right fit for calm business discussions, sharing sessions, or corporate celebrations. The unique Japanese cooking will fascinate the guests!
Iggy's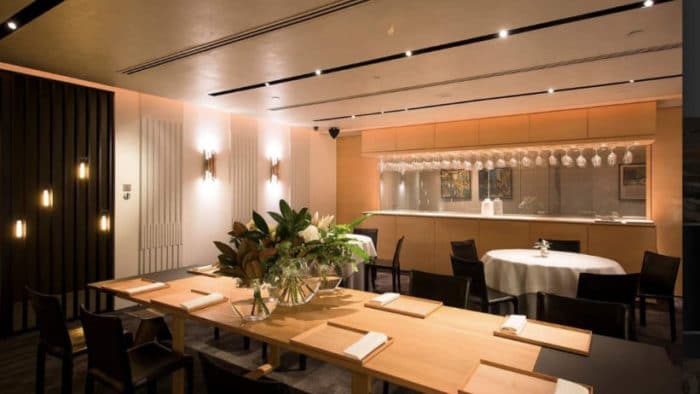 Located in the Hilton Hotel, the area that has great connections with Changi International Airport. Iggy's can be an excellent meeting point for overseas events and international events. But don't invite more than 30 guests. This is the seating capacity at Iggy's meeting room.
Forlino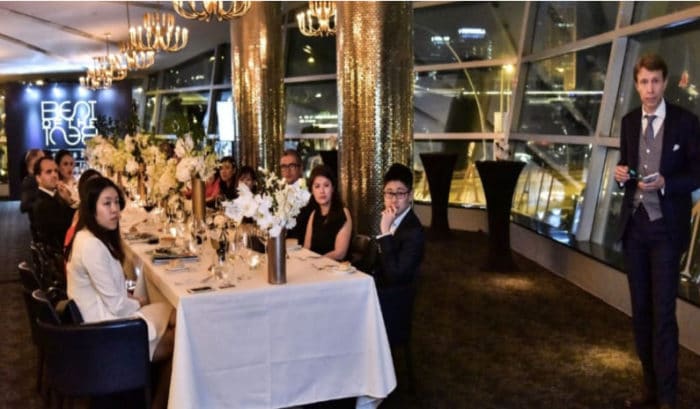 http://www.dhm.com.sg/#/forlino/
Want the guests to taste the most delicious spaghetti in Singapore and enjoy the city's panorama? The Italian restaurant, Forlino, located in the heart of Singapore, is your choice.The luxurious meeting room can host up to 100 guests, which is why Forlino is an excellent point for gala dinners, government and business meetings.
Zento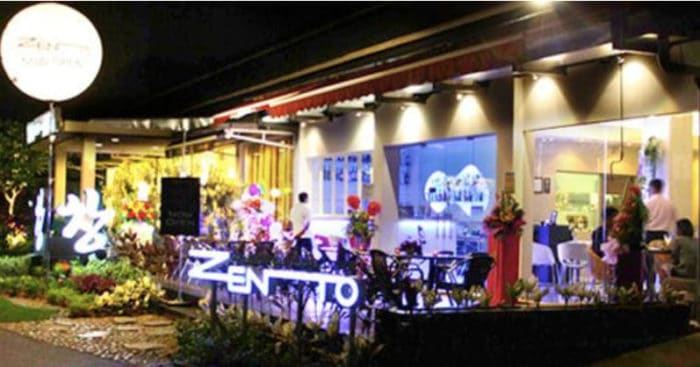 http://zentorestaurant.com/index.html
This is the low-cost option that can give you the right setting for a large private party or a corporate event for a young company. The Japanese restaurant, Zento, offers both seating and standing capacities and can host events with up to 180 attendees.
TungLok Heen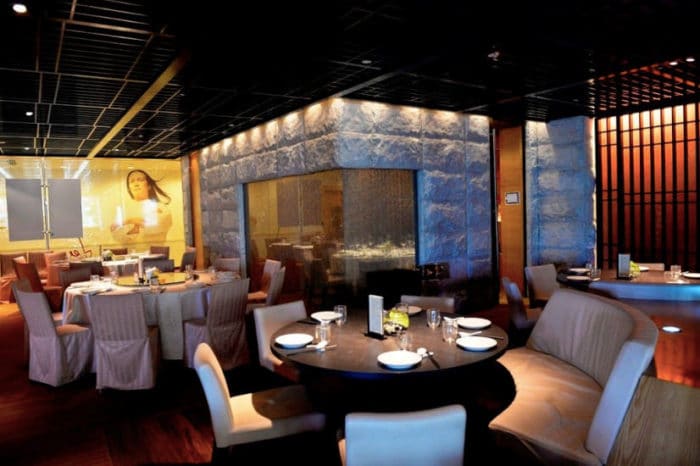 Located in Resorts World Sentosa, TungLok Heen is one of the most elegant and quiet restaurants in Singapore. At the entrance, your guests will be asked to switch their phones to the quiet mode, because serenity and peacefulness are top values here. You won't find a better meeting room with a seating capacity of 100 guests for a quiet business event! The restaurant also offers special banquet packages for events of different sizes and formats.
Mezza9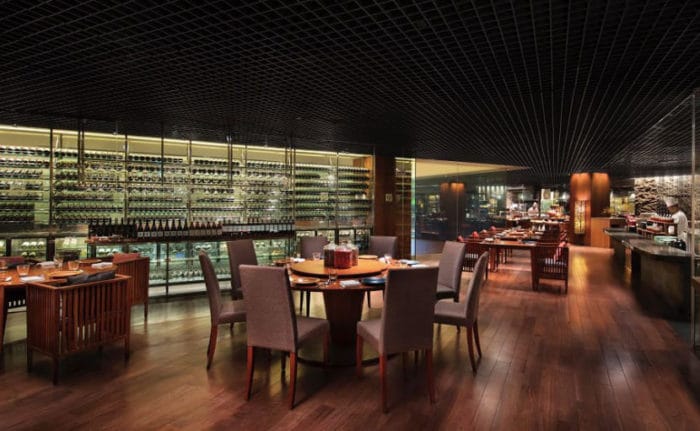 http://www.singapore.grand.hyattrestaurants.com/mezza9/
The restaurants has 6 meeting rooms that host up to 400 attendees in total. There's no chance you won't find your perfect match here. Since the restaurant is located in the Hyatt Hotel, your event attendees can get their accommodation on the spot!
Zafferano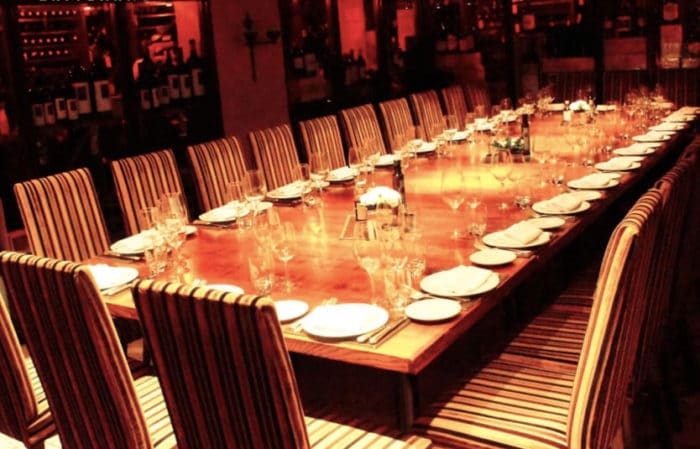 http://zafferanorestaurant.com
If you want to organize a corporate event for a business at which people would be able to enjoy both the delicacy of restaurant elegance and the ambiance of the cocktail lounge, Zafferano, the best cosmopolitan restaurant in Singapore, is there to meet your expectations!
Taste Paradise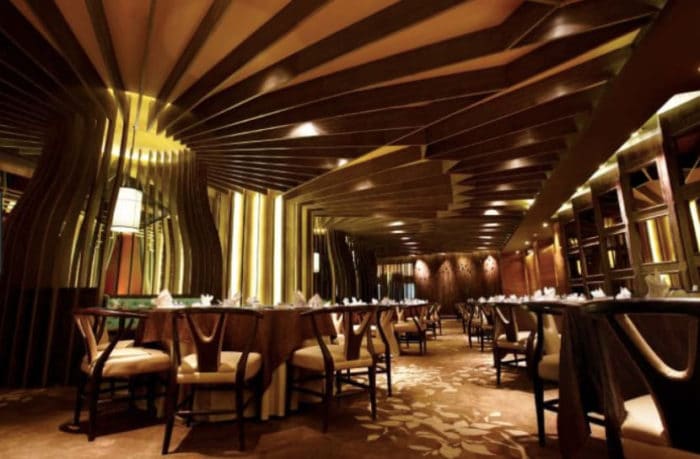 https://www.paradisegroup.com.sg
The symphony of good quality and price, the best dim sum in Singapore, and the quiet atmosphere is about Taste Paradise. It's great for small business meetings or private parties with no more than 30 guests. In spite of being on the top 10 list of the best Chinese restaurants in Singapore, Taste Paradise is the best choice for low-budget events.
Kilo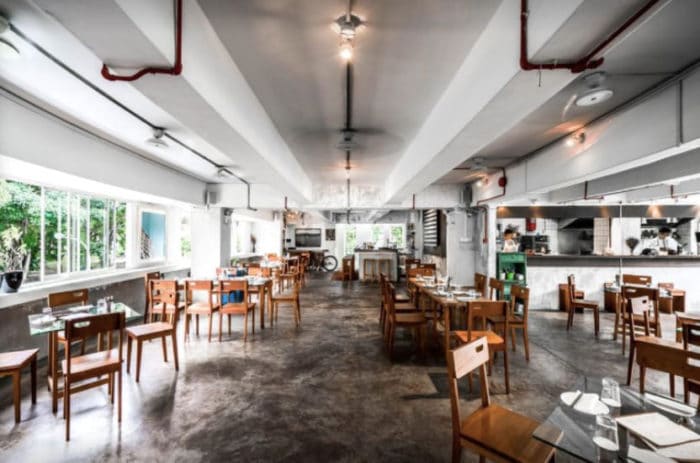 http://kilokitchen.com/kallang/
Last stop on our journey through the best Singapore meeting venues reveals that great restaurant-hosted events can be organized on a shoestring budget. Kilo is a lifestyle: the junction of excellent fusion food, soulful music, and light. You can book the whole space and throw an unforgettable low-cost private party here!  This is the best place for vegan culture fans and sustainability gurus.
Conclusion
The event culture has expanded quickly and restaurants follow this trend. Event planners can now find a whole range of meeting rooms in Singaporean restaurants of any type and size. Choose the one that matches your event's soul and your purse. After all, this will help you forget about the hustle and bustle of catering:-) To automate the rest of the event planning processes, get started with GEVME.