If you've been organising your mom's birthday parties since you were seven and always wanted to be an entertainment leader at school, an event planning career might really be your thing.
Throughout our experience, we've faced many stereotypes about event planning, from "They don't sleep at night" to "I don't want to stress myself out about someone's sweet 16." Well, we think the myths should be dispelled. There are many dynamic event planning jobs that can be both stress-free and interesting if you embrace the right attitude. In this blog post, we focus on corporate event planning as a career that can make your ambitious event-planning dreams a reality.
Who is a corporate event planner?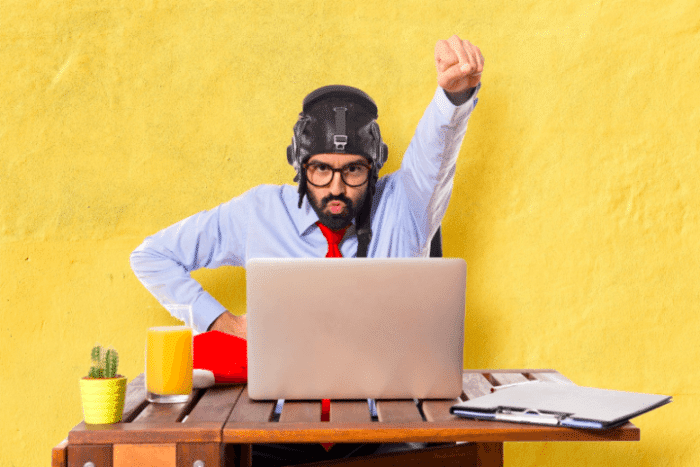 You can call them corporate superheroes or party gurus if you want, but there is really a very simple definition. A person who's in charge of all kinds of events and meetings initiated by corporations is called a corporate event planner. These can be both organised events for internal staff and events for a company's clients.
Benefits of corporate event planning job
There are many good reasons why you could wake up one day and say, "I want to be a corporate event planner." Here are some of them:
The demand is growing rapidly. According to the U.S. Bureau of Labor Statistics, the job outlook for this profession is going to grow by 11% over the next 8 years, so one thing is for sure: If you choose a corporate event planner career, robots won't be taking your job any soon.
There's enormous flexibility in this job. Unless you choose to work as an in-house corporate event specialist, you're the one who decides when and how much you want to work. What's more, if the demand for your services is quite high, you won't have to accept all of the tasks but may choose among the projects that really ignite your interest.
You can go long term. In contrast to wedding planning, where your clients most likely won't need your services again in future, corporate event planning can be long term. For example, if you throw a successful incentive trip for a corporation, the chances are high that you will be hired by this client again.
To discover more about the industry, read the complete guide to corporate event planning here.
Ways to work as a corporate event planner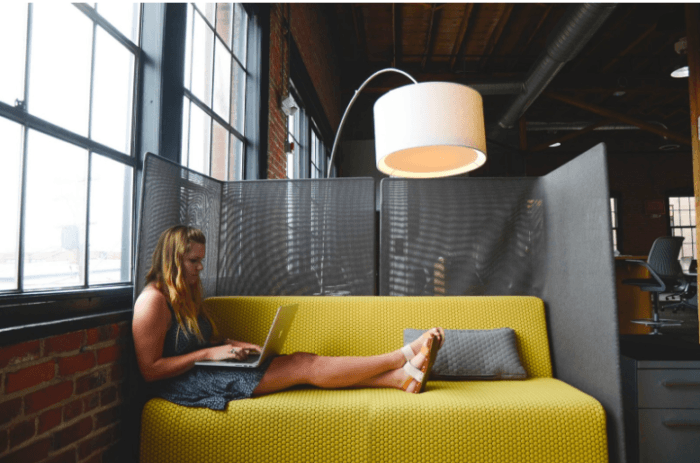 You can make your corporate event career thrive in any conditions, no matter whether you choose to do it freelance or in house. However, there are some differences in the ways you would organise your work and derive profits from it. Check out these three major corporate event planning work styles:
Freelance: Freedom and independence are the obvious perks here. However, those who choose freelance event planning should be ready to face some challenges. To help alleviate these challenges, it's critical to make some contacts with event recruitment companies and corporations. This is why many professionals choose to get in-house experience before going freelance. Secondly, since trends are changing lightning fast, freelance workers should be able to stay abreast of any changes and educate themselves. Lastly, freelance corporate event planning is the right fit for those who can build a personal brand by buzzing on social media and making partnerships.
Event planning agency: If you're reading this article, you probably know who Marley Majcher is. The owner of the Party Goddess brand, Marley is a dedicated professional who grew from an independent event planner to the head of one of the most popular event agencies in the U.S. Who says you can't do the same?
Internal corporate staff: There's a great deal of debate around the eternal question of "Shall I hire an independent corporate event planner or have a full-time specialist on board?" While many companies go for the former, corporate event planners often enjoy being part of a corporate team. This option is ideal for those who crave stability and a long-term commitment. Indeed, planning events for people you know and most likely see every day may help you produce better results.
How to become a corporate event planner
Depending on your experience and your level of expertise, you can earn anywhere from $12 to $75 per hour as a corporate event planner. A corporate event planner career is definitely one that will bring you financial prosperity if you work hard enough. If you think you're ready to take this on, here's a short guide on how to become a certified corporate event planner:
Start by obtaining a degree. There's no standard degree that one should obtain to work as an event planner. However, especially for those who are planning to work as full-time company employees, having a bachelor's degree in such disciplines as hospitality management or public relationships is a big plus.
Dive deep into the industry. Even if your aunt is a corporate event planner and you think you already know everything about how the industry works, do some in-depth research. It's a good idea to attend conferences and trade fairs featuring information about a corporate event planner career or to take an online course to assess your abilities. Based on what you discover, create your personalised corporate event planning checklist and determine whether you can handle the tasks on your list. If 70% of the points on this list get a 'yes', go for it.
Gain an event planning certification. Whether you're just starting your career or you've been in the event planning industry for some time, a professional certification can take your expertise to the new level. Here's the shortlist of popular event planning credentials you might obtain:
Certified Meeting Professional (CMP)
Certified Professional in Catering and Events (CPCE)
Certified Special Events Professional (CSEP)
Digital Event Strategist (DES)
Certified Trade Show Marketer (CTSM)
Lastly, here's something you should look at to get an idea of the actual market demand:

Conclusion
There's a simple answer to the question "How do I become a corporate event planner?" First, you explore the industry; then you test your skills. If these two points seem to match, get ready to start the journey. Thanks to the abundance of professional certifications and a huge market demand, getting your dream job is much easier than you may think.