Even though the current trends of AI, RFID, face recognition, and live streaming are imposing huge pressure on event professionals, it's fair to say their lives are much easier today. Only a decade ago, an event planner would have to possess a solid knowledge of HTML, CSS, and Photoshop to create a functional event website. The introduction of easy-to-use website builders with pre-made templates changed everything.
The key features of a good event website
Whether it's an inaugural event or an annual exhibition with already established public relations tactics, the creation of a website that communicates an event's message clearly is a must. But how do you make sure a website works well for your audience? We've put together a short list of the features that make up a successful event website:
Conversion-focused design: An event website should complement your promotion strategy. Since the major goal of using web pages for events is to enable registrations, choose templates that support this feature. Focus on designs that can help you enable a simple registration flow with minimum distractions for your website visitors. Also, make sure it's easy to integrate a conversion tracking module into your registration page.
Customisation capabilities: Last-minute changes can shake up any event, no matter how well you are prepared. By using a system that supports a wide range of customisation features, you'll be able to easily update any information at any time to ensure that your attendees stay on track.
Integrated speaker listing module: For many people, the value of an event is determined by the expertise of the featured speakers. By embedding informative speakers' bios in your event website, you will give prospective attendees a good idea of whose knowledge they will benefit from by registering and attending.
Capabilities for live streaming: As the number of people who love watching events from their couch grows, it make sense to enable integration with live streaming services for your event website.
Interactive agenda management: Today it's possible to create websites that not only provide your target audience with the necessary information but also enable interactive management of this information. When catering to personalised event experiences, organisers can provide capabilities for custom schedule development through automated agenda-building tools. Let your audience choose the sessions they want to attend in a more effective manner.
Getting inspired: How to pick your perfect event website template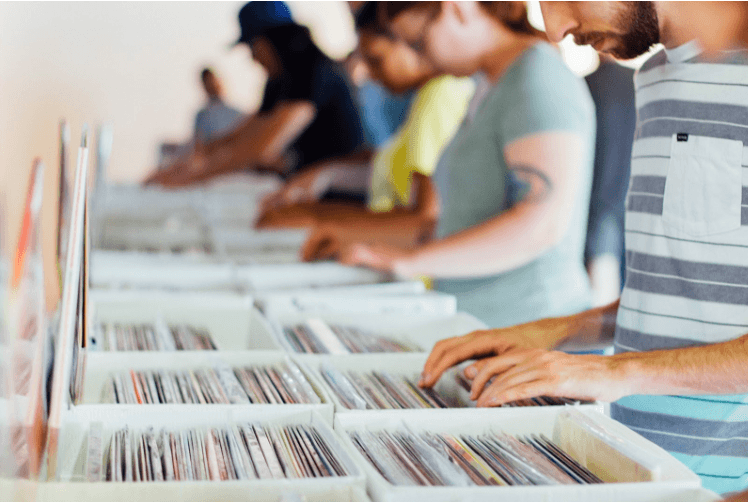 If you're reading this article, it's unlikely that you're a professional designer who can build a perfect website from scratch. This raises an important question. How do you know that the template you pick for your event website is actually a good one? Well, you don't. What's more, as event marketers report, the larger a template gallery is, the more challenging it is to make a final decision.
Why is this seemingly simple process becoming so complicated? Well, there's a misconception that a person should have a sharp eye for design and extensive experience working with visuals if they're going to be able to choose a good event template. This is not true. The majority of the free, bootstrap event templates that you'll find on the web are based on professional design solutions. Yet this doesn't mean all of them will be the right fit for your event marketing strategy.
To make a smart choice when choosing a template, there's only one thing you should have perfect knowledge of: your event. Once you have a clear idea of the messages that your website should communicate, as well as a scalable promotion strategy, choosing the right template for your event will get easier.
Here is a short guide to picking a website template:
Create draft content for your website. Collect all the important information, including visuals, numbers, and links you want to put on the website. This will not only help you visualize the structure but also give you an understanding of what tools you will need to transform your vision into reality. For instance, if you want to stream a live video on a website, you'll have to narrow down your list of website builders to those that support integration with live streaming services.
Cut down customization work. As we've mentioned before, the variety of free event planner website templates out there is huge. This makes the chances of your ideal template having already been created pretty high. However, don't just pick the first solution that seems okay in an attempt to make your life easier. Shop around for templates that are as close to your vision as possible. Templates that require minimum editing will help you create a meaningful website with the least amount of effort.
Stay abreast of trends. Although you don't have to be a designer to choose the right event website template, you do need to have some basic knowledge of design trends. There are three principal aspects you should be able to understand to pick a smart design for your website:
Full width vs. boxed width: If you want to go with a contemporary design solution, full-width content templates, where a background image stretches across the full screen, are a good fit. Boxed width works best with event websites that are loaded with content, especially if there's a lot of text to be put on the main page.
Header formats: Depending on your goals, you can choose to present your event in different ways through header formats. Use a video background to provide a dynamic visualization of the event, static header for minimalist websites, or a slideshow header to guide your visitors through different sections or value offers.
Menu bar design: Choose a menu bar that's easy to read and that can be easily identified on a web page through contrasting colors. We recommend using a vertical sidebar for design-intense websites and a horizontal bar if there's a limited number of menu bar items.
5 free event planner website templates
GEVME Website Builder: Use animation as the background for your event website. This is a great choice for urban-style exhibitions, art projects, or technology events.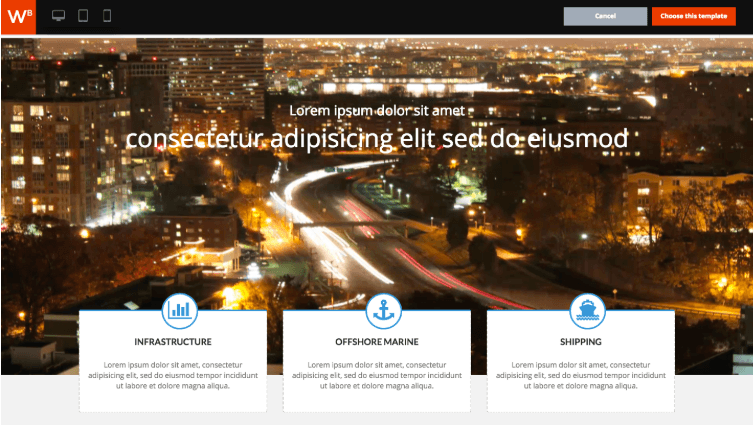 Wix: A static image that reflects the vibe of a dancing event, a clear RSVP button, and basic details are the perfect mix for event websites with minimal content.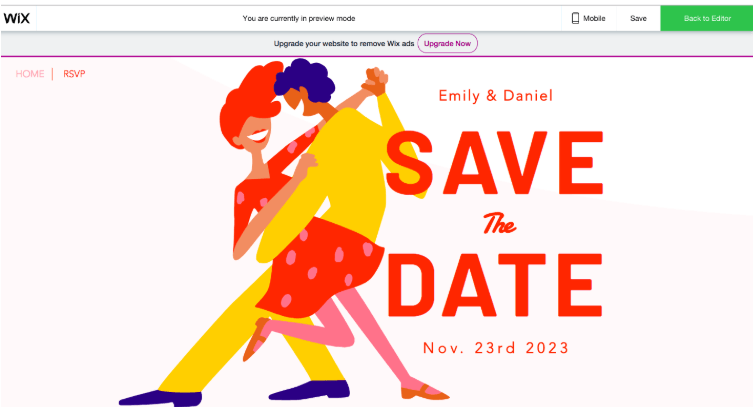 uiCookies: Even if you are a total beginner in event marketing, you've probably heard what a magical marketing tool creating a sense of urgency is. Use an event website template with a countdown on the header to encourage immediate sign-ups.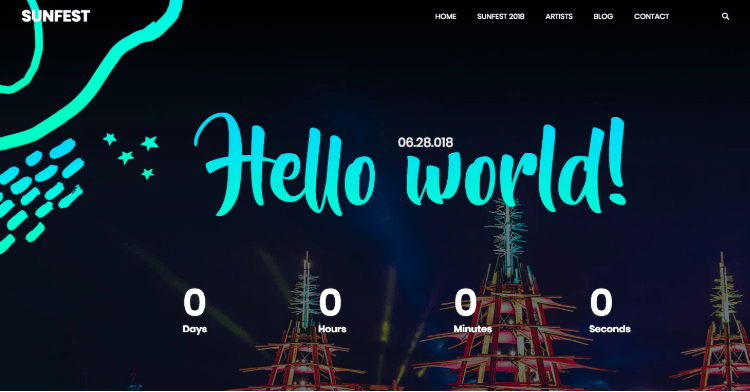 Envato: A standard template with a horizontal menu bar, static header, and boxed-width content is a good fit for the promotion of business conferences, corporate events, and academic contests.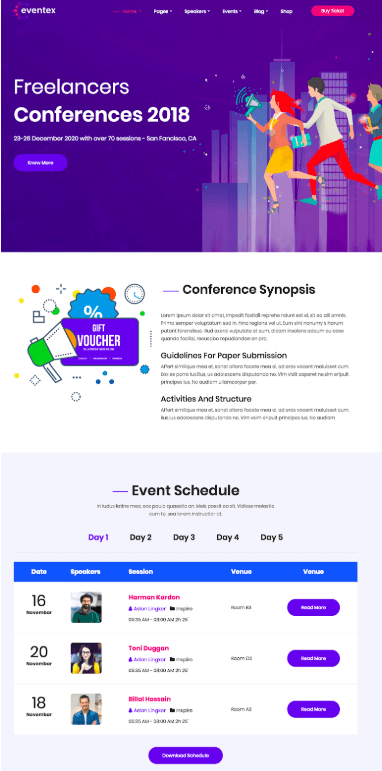 Megakit: This is a great example of how you can make your website visitors' experience immersive. Use a minimalist design and vivid background video to communicate your message with almost no text involved.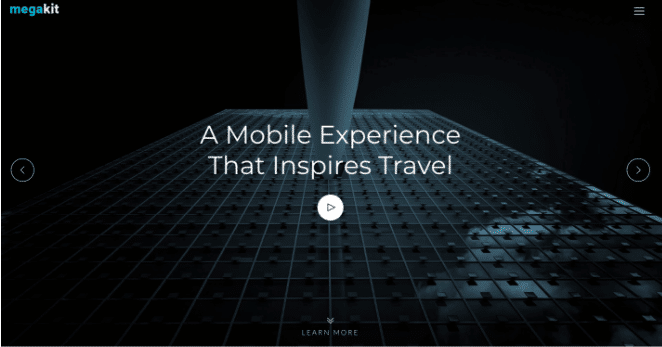 Conclusion
There are many advantages to building a functional event website. Whether your goal is to identify potential partners for your event or it's all about maximizing conversion rates, the right website design will help you accomplish a variety of goals. Unless you want to experiment with website building or awaken your inner designer, using free bootstrap event templates will help you develop a catchy web page in just a few clicks.