The time has finally come. The escalating hype, and pumpkin spice, around Halloween, is getting into the offices all over the world. This can mean only one thing for you: party time! Corporate Halloween parties offer the great opportunity to (pumpkin)spice up the office atmosphere and get in on fun!
Corporate Halloween activities
The tastes and flavors of the activities you can use at Halloween corporate events vary from sweet to hot and spicy. Just use your creative genius and choose the stunning ideas that will resonate with employees' expectations.
Despite the stereotype that Halloween is a nighttime event, there is a huge range of activities that you can leverage even during the work hours. As an example, you can set up a pumpkin carving contest and encourage employees to display their pumpkins in the office, organize the competition of Halloween costumes (be ready to take 1000+ photos), or even invite a magician.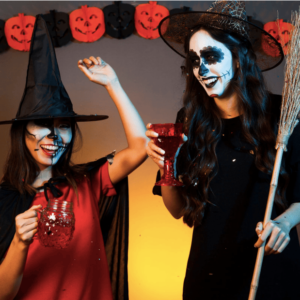 The importance of celebrating corporate Halloween for staff
If you're asking yourself whether it's possible to live through the Halloween time without throwing a party, the short answer is no. Halloween has turned into one of that bizarre holidays that can compete with such popular celebrations as Christmas and the New Year. This means it's true cruelty, making people work the whole Halloween day without any fun.
How to prepare to celebrate Halloween
The planning and execution of a Halloween party requires your time and a bit of collective creativity. You can choose different approaches to prepare for such events: nominate different people to participate in the organizational processes and brainstorm ideas every year or have a stable cross-functional committee responsible for Halloween.
Rotations in organizational team committee can bring you some great benefits in terms of corporate team-building and making Halloween parties diverse. Thus, if you ask different people to participate each year, you don't only encourage leadership behavior across the team, but also attract fresh and spicy ideas for every other Halloween corporate party.
Best 10 ideas for corporate Halloween activities
Check out these 10 Halloween corporate event ideas and get empowered to craft your own unforgettable office party:
#1. Halloween volunteering. Sometimes your team just needs a good cause to make a party meaningful. If you don't want to hang out in the office during a Halloween celebration, take people out and go do some good (and a bit scary) stuff outside! You can contact some local charity organizations or child asylums beforehand and agree on helping them entertain children, treat people to some sweets in the street, etc.
#2. Carving day. Pumpkin carving will never go out of style. Order the delivery of pumpkins into the office and set up a carving competition. You can encourage people to go creative here. Remember, no one said that Halloween pumpkins always need two eyes, a mouth, and a lantern inside. Your team members are in charge to decide what they want to do with their pumpkins! Ultimately, you'll get a pretty interesting exhibition in the office!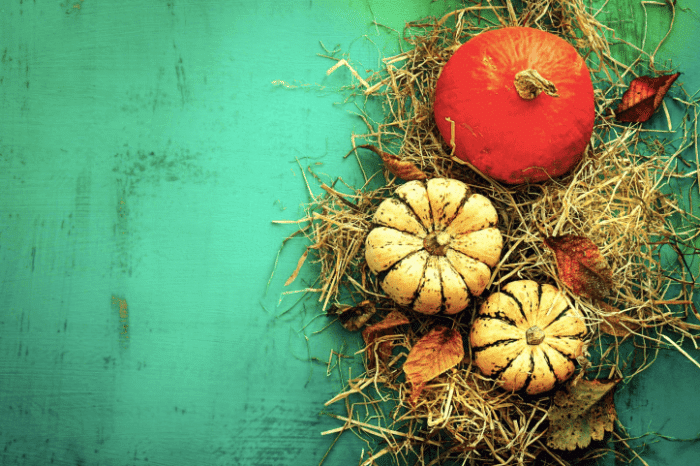 #3. Ghost tour. Every city has ghosts! Organize an engaging ghost tour through the abandoned places like old libraries or castles, boost engagement by encouraging employees to participate in a quest, or even hire someone to perform as ghosts or magicians at your party. Woooh…scary!
#4. Murder investigation party. Want a Halloween corporate party to be the real killer? Create a breath-taking murder story, present it to the team and take everyone on the investigation journey. But be careful, don't scare your team to death! 🙂
#5. A scary story. Sometimes you don't need any props like costumes, pumpkins, or ghost images to get in on the fun. Just think that all of these long-faced office white collars used to be children some time ago. Organize a cozy party in the office with drinks and snacks, set everyone on a spine-chilling mood, and share some scary childhood stories. Lots of fun guaranteed!
#6. Canni-ball party. Want to turn a team of office workers into the gang of zombies? Set up a canni-ball! Dress code: cannibal style. On the menu: human body parts and blood with ice.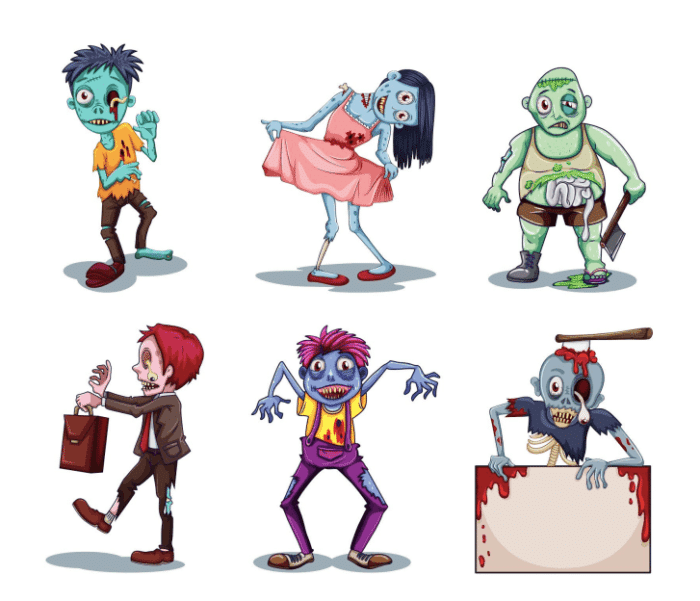 #7. Workshop party. "Never stop learning" can be a great Halloween party idea! Whether it's a theater performance in the "Leaving Dead" style, a zombie dance or a costume sewing workshop, you can always add value to your corporate Halloween party ideas.
#8. Halloween awards. Encourage your team to do some homework to prepare for the party. Here are the suggested creative contest ideas: a photo/video contest, writing a scenario with a spooky twist, or creating corporate Halloween games. Once all entries are collected, have fun viewing them in the office and dole out the Halloween stars.
#9. Gothic party. Embrace the roles of popular gothic characters and get the group of the favorite "Twilight" and "Dracula" characters show up at the office party! Get ready for a spooky photoshooting!
#10. Family event. When preparing for the Halloween celebration, many of your team members will hesitate whether they should attend the office party or stay at home for a family celebration. Guess what, you can combine these two! Cook some pumpkin treats in the office and attend the families of your team members one by one, treat them to cookies, and of course don't forget about the traditional "trick or treat."
5 rules of Halloween activities success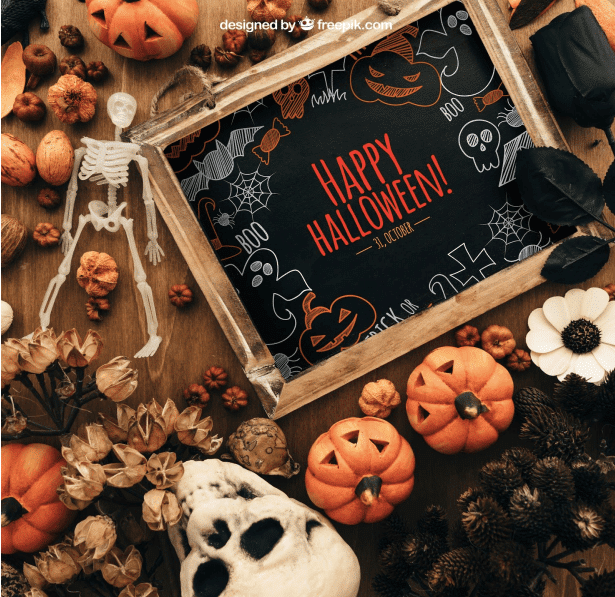 Whatever corporate Halloween party ideas you embrace, you can make it work out if you know the rules of Halloween activities success:
Collect ideas. If you consider all recommendations and personal ideas of your corporate team, the chances that you make people satisfied with the party concept are high.
Don't be strict with the dress code. Even if you don't plan on a costume party, some people believe that Halloween is all about dressing up. The same thing with costume haters: looking for a Halloween costume is a real torture for this type. Allow people do what they want with their Halloween looks and don't make them feel uncomfortable at the event.
Cater for atmosphere, not ideas. Even the greatest ideas won't work if people are stressed out and don't enjoy the atmosphere. Think of small details like music, food, and lighting to deliver the best experiences.
Automate event management. Use one-stop online platforms to keep event management under control and don't get stressed out on a big day.
Evaluate. Every corporate party is the good subject for analysis. Track the success of your Halloween event, collect feedbacks, and analyze how people react to Halloween corporate games. This will help you get better in future!
Ready to set your Halloween party planning on automation? Get started with Gevme right now!