One Platform.
All Your Events.
An integrated solution that provides event and marketing teams with all the tools they need to manage any event from start to finish.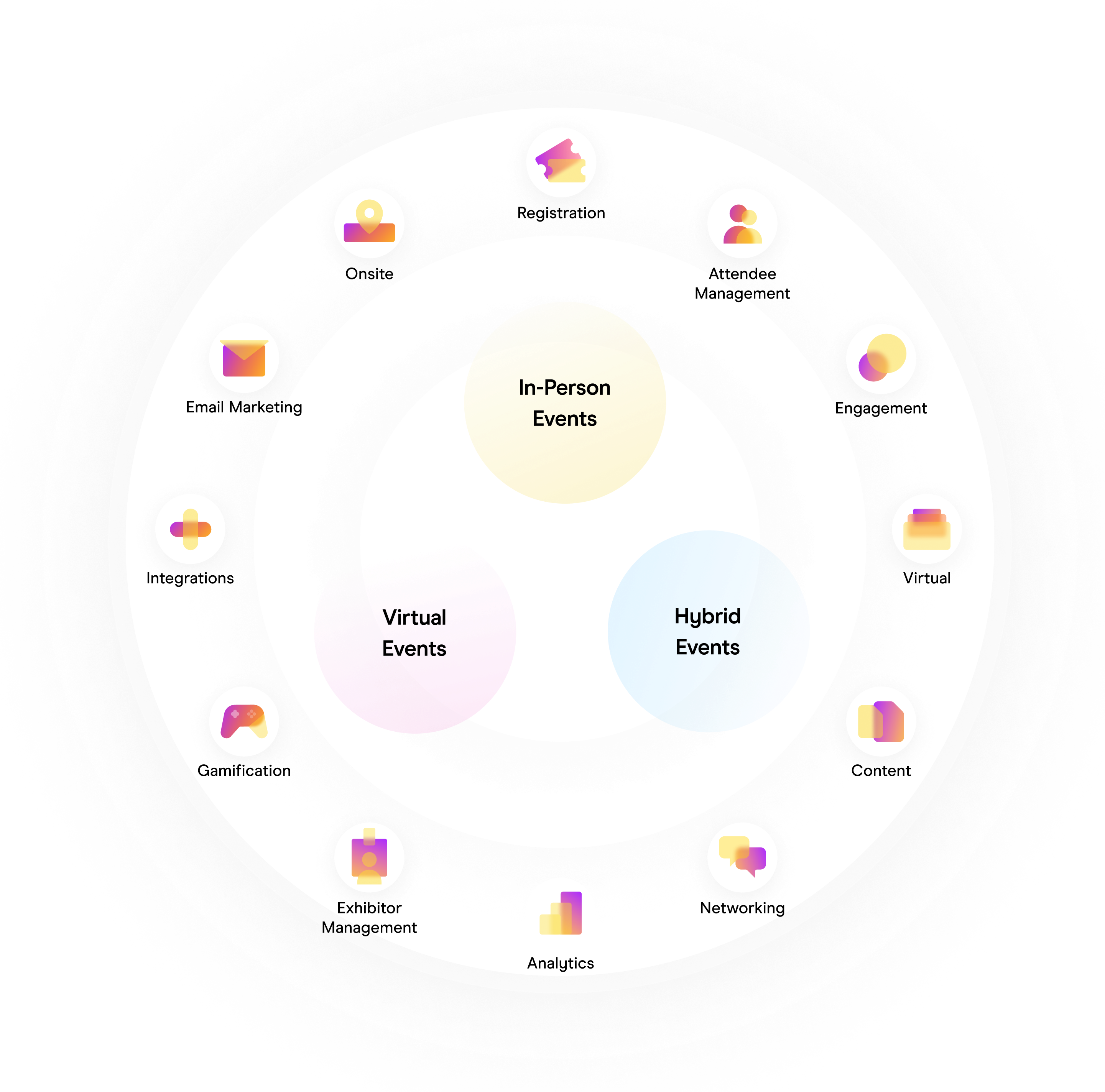 Find out how Gevme can help with your next event
Event attendees have new expectations. Meet them where they are across different channels.
Everything you need to grow, engage and monetise your audience
Grow →
Grow your community through events with high-converting landing pages, frictionless registration, personalised email marketing, powerful attendee management and more.
Engage →
Engage your community with custom virtual experiences, compelling event content, interactive engagement and gamification, mobile apps and more.
Monetise →
Monetise your community by providing value with exclusive networking, lead generation for sponsors, access to on-demand content, advanced analytics and more.
Build custom virtual events in minutes
A visual interface to turn any virtual event idea into reality. No technical skills required.

"It's like the WordPress for virtual events."
Thousands of organisations trust Gevme with their events
Gevme provided us a seamless, all-in-one event solution that brings about a better event experience for our participants.
Resources to run better events