Thursday Connect: Transformative Approach in a Disruptive Economy (Food Manufacturing)
THURSDAY CONNECT
 
JTC has launched an event series - Thursday Connect, where like-minded companies come together to harness the power of Industry 4.0. Part of the Industry Connect initiative, you will receive valuable insights from experts. Join us for the next session on 18 August 2022, 2.00 - 4.00pm at the Industry Connect Office @ Jurong Innovation District (ICO@JID) in Cleantech Three. 
 
THURSDAY CONNECT: A TRANSFORMATIVE APPROACH IN A DISRUPTIVE ECONOMY (FOOD MANUFACTURING)  
 
What is on your plate?
While Singapore is internationally known as a food paradise, more than half of Singapore's food manufacturing output is exported.
 
As the industry rapidly evolves in tandem with technological advancements, food manufacturers will need to continuously innovate and implement more efficient methods to meet the changing preferences of consumers and ensuring food security in Singapore. 
 
With the right digital solutions complemented by a skilled workforce, food manufacturers can increase oversight of end-to-end processes, enhance food safety surveillance and traceability, improve inventory and supply chain management, and boost food quality and reduce wastage.

We are here to help you with this complimentary, in-person workshop.

PROGRAMME HIGHLIGHTS INCLUDE: 
Sharing by McKinsey on I4.0 trends for Food Manufacturing Companies, with a focus on digitalisation and sustainability for greater understanding of what you can expect in the sector
Sharing by Technology Partners - Auk Industries and KNOW for real-life applications of I4.0 in the sector
Sharing by SIT on FoodPlant
Breakout sessions for a more inclusive and intimate discussion to better understand your operational pain points and identify potential solutions that can unlock tangible value for your business and workforce.
DETAILED PROGRAMME: 
| | |
| --- | --- |
|  Timing  |  Programme |
|   2.00pm |  Welcome & Introduction by JTC |
|   2.05pm |  Sharing by McKinsey on I4.0 Trends for Food Manufacturing / Services (Digitalisation and Sustainability)  |
|   2.20pm |  Sharing by McKinsey I4.0 Solutions Value Creation Showcase in Food Manufacturing  |
|   2.35pm |  Sharing by EY on The Impact of Sustainability on Job Roles, Skills and HR Practices |
|   2.50pm |  Sharing by McKinsey on Industry 4.0 Human Capital Initiative Programme Overview |
|   3.05pm |  Technology Partners' Showcase - Auk Industries and KNOW |
|     3.25pm |  Sharing by SIT on FoodPlant  |
|   3.40pm |  Complimentary Group Consultation and Q&A with McKinsey and EY |
|   3.55pm |  Networking and Refreshments |


REGISTER NOW!
We look forward to seeing you.
JTC Industry Connect Team


JTC's Anchor Partner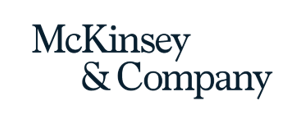 JTC's Supporting Partners