Science on Wheels: Cycling Programme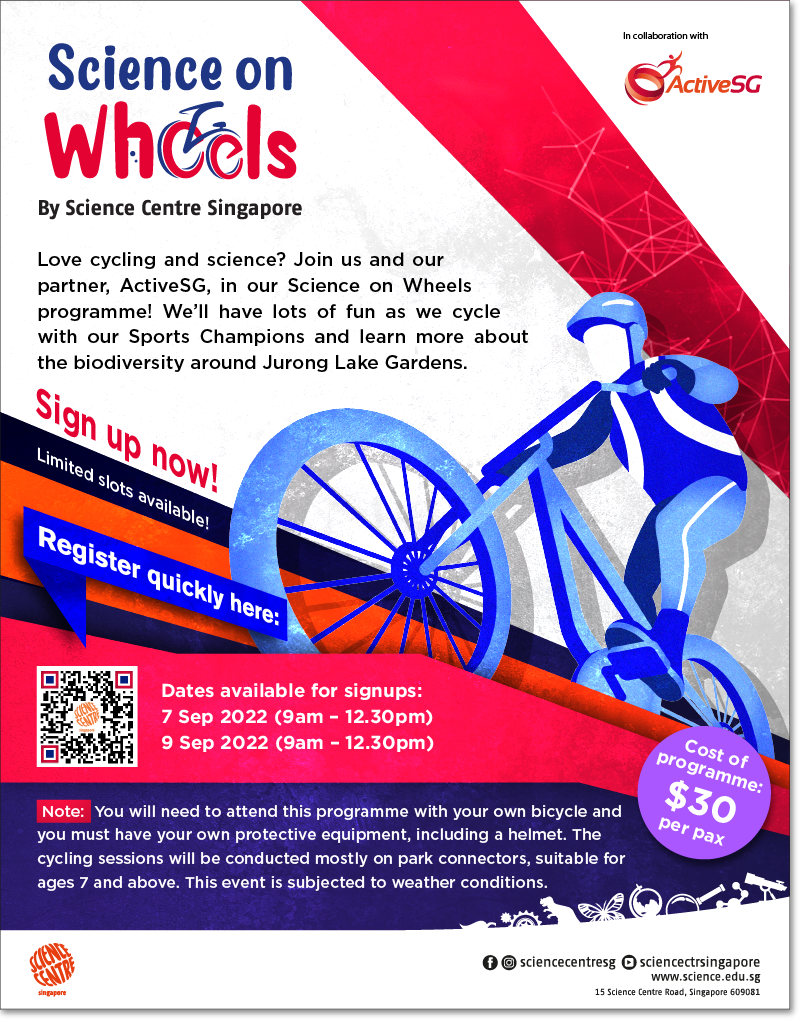 Science on Wheels is a brand new community engagement initiative by Science Centre Singapore.

Through this programme, we hope to promote this green mode of transportation to reduce Singaporean's carbon footprint as well as to explore Singapore on the expanding cycling networks.

Through this active journey, we hope to share science content with you in a fun and engaging way. Loving cycling and science? Join us and out partner, ActiveSG in our first-ever Science on Wheels programme! We'll have lots of fun as we cycle with our Sports Champions and learn more about Science in the Jurong Lake District.