新加坡书展2022 - 生活工坊:橡皮章藏书票 Ex Libris Rubber Stamp
National Library
100 Victoria Street, Singapore 188064, Singapore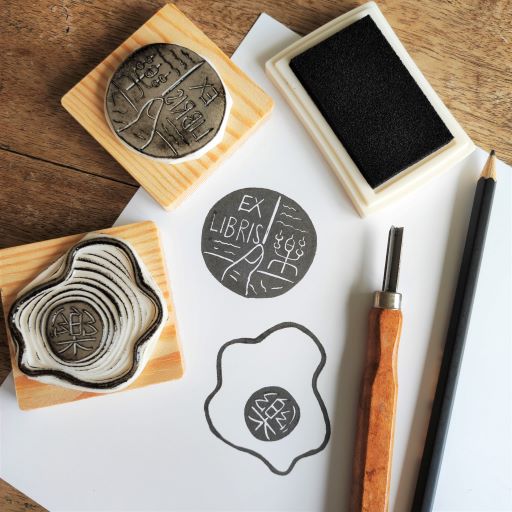 2022年新加坡书展 
生活工坊:橡皮章藏书票 
藏书票是一种贴在书内的小小标志,上面除了印有藏书者的姓名,也会出现风景、工作、爱好等彰显个性的图案。想要设计出独一无二的藏书票吗?这个工作坊将让你认识橡皮章的雕刻过程、用具与基本技巧。与我们一同制作橡皮章藏书票,体验刻章的乐趣!

讲者: 白丝木(华语课程)
日期: 6月12日(星期日)
时间: 下午3时-4时30分
地点: 新加坡国家图书馆 Possibility Room (5楼)
地址:100 Victoria Street, Singapore 188064
收费:每人29元
需至少20人开课
活动名额有限,每堂课只限20人参加


Singapore Book Fair 2022
Adult's Workshop: Ex Libris Rubber Stamp

Ex libris, also known as a bookplate, is often printed or pasted inside a book to indicate ownership. It includes the book owner's name, and a motif which reflects the personality of the owner. In this workshop, you'll learn to design and make your own ex libris rubber stamp. All materials are provided, just come with your creative juices and have fun!

Vendor:  Baisimu(Chinese Workshop)
Date: 12th June(Sunday)
Time: 3pm - 4.30pm
Venue: National Library Possibility Room (Level 5)
Address:100 Victoria Street, Singapore 188064
Price:$29/pax
20 pax to start a class
Workshop has limited vacancies, only 20 pax per class


**成功报名者将获得电邮通知**
**Successful registrations wil be notified via email**

若您在活动当天感觉身体不适,请勿出席活动。主办方有权拒绝任何身体不适或有冠病症状的参加者参与活动。
If you feel unwell on the day of the event, please do not attend. The organizer reserves the right to refuse participation of any participant who is unwell or has symptoms of COVID-19.

免责声明:主办方不会为本活动的参与者提供任何责任保险。
Disclaimer: The organizer does not provide any liability insurance for participants of this event.
新加坡书展2022 - 生活工坊:橡皮章藏书票 Ex Libris Rubber Stamp
Event Venue