Middle School Made Easy (public) - DEMO
Sammamish Teen Center
825 228th Ave NE, Sammamish, WA 98074, United States
The event you are trying to
access is currently not published.
Are you the event organiser? Click here to sign in.
Attention Parents of 6th Grade Girls-DEMO:
Set Your Daughter Up for Success!
Middle school is an important milestone. There is great anticipation, but great anxiety too. How will my daughter handle the new academic expectations? Will the pressure to fit in get the best of her? Will she get caught up in all the girl drama?
 
We've designed this special one-day program exclusively for 6th grade girls.
Help your daughter walk the halls of middle school with confidence! Our panel of experts will share the secrets to:
Organize for school success
Create good, meaningful friendships
Form a positive mindset
Stay true to herself
Parents: Be your daughter's best supporter.
You play a critical role in your daughter's emerging independence. To learn strong parenting tactics and help your daughter thrive during this time of transition, attend the special wrap-up session just for you.
SEPTEMBER 24, 2016
Girls:  10:00 - 3:00
Parents:   2:00 - 3:00
 
SAMMAMISH TEEN CENTER
825 228th Ave NE
Sammamish, WA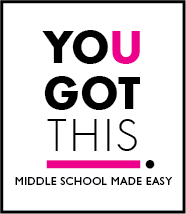 ___________________________________________________________________
FREQUENTLY ASKED QUESTIONS 
What does it cost?
$299 
Who's invited?
Girls entering middle school, from any school district (10:00 - 3:00)
Parents of girls are invited for a special wrap up session (2:00 - 3:00) 
What's included?
A day of learning and laughter
Fun, interactive presentations by experts in their field
Organizing for School Success (Lynette Apley, Simply Placed) 
Fantastic Friendships: The New Social Landscape (Sheri Gazitt, Teen Wise)
Teens Tell All (Current middle school students join us for lunch) 
Mindset Matters: Your Approach to Life (Julieann Picket, A Changed Mindset) 
Becoming Independent but Staying Close (Erin Aitken, Mother-Daughter-ology)
A special wrap-up session exclusively for parents
Lunch, snacks, and drinks
Discovering Friendship, a book by Sheri Gazitt 
How will my daughter benefit?
She will learn:
The best organizational practices to help her thrive academically
How to navigate the changing social landscape so she can foster healthy and meaningful friendships
The power of making pro-active choices so she can avoid living passively
The strength of staying connected to her family so she can strive for independence without completely pushing parents away
She will also:
Understand that she is not alone and that she has places to turn for support
Be prepared to make decisions that are healthy for her despite the media and peer pressure
Explore what she can expect in the next few years
Who are the presenters?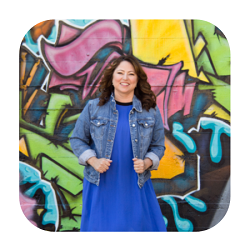 Sheri Gazitt, Founder of Teen Wise 
Sheri is a community leader when it comes to giving advice to young girls and their parents.  She helps parents understand their daughter's perspective which allows a closer and healthier relationship to emerge. Sheri is committed to keeping up to date on the relevant issues through continued education. Most recently she trained directly with Rachel Simmons author of Odd Girl Out and attended the only Teen Girl Life Coach training in the US. She credits her three daughters for making her such an extraordinary teen and parent educator. They keep a close eye on her content!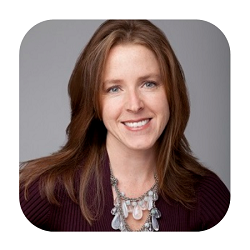 Lynette Apley, Professional Organizer and Productivity Consultant with Simply Placed
Lynette has a knack for helping others get and stay organized. Lynette's passion for organizing and project management is evident in all facets of her life; from organizing at home and office, to coordinating projects for schools and local charities. Her over ten years of professional organizing experience have included numerous successes with clients – including offices, garages, kitchens, playrooms, and closets, as well as moving and packing services.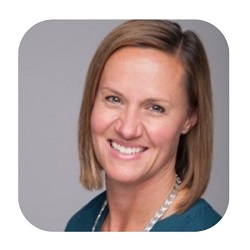 Erin Aitken, Founder of Mother-Daughter-ology
Erin is a mother of three daughters and a certified elementary school teacher. Erin has always had a heart for relationship building and lifelong learning. Her workshops are developed from this love of both. She brings years of experience from a classroom setting and life at home into every element of every workshop with a hearty dose of learning, laughter, and love.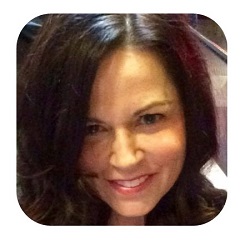 Julieann Pickett, Founder of A Changed Mindset
Julieann is passionate about empowering women of all ages. She understands how our mindsets are the key to creating our success. She knows that our thoughts are the most powerful weapon we have to create and sustain our success. Through her education and experience, she understands that there are 12 Core Elements of Mindset that will ensure success and overall happiness in all areas of life - physically, psychologically, emotionally, spiritually, and financially. She works every day to empower women of all ages so that they create a life of success, fulfillment, and happiness. 
___________________________________________________________________  
BONUS!
Girls who emerge from this one-day event with new-found confidence will enjoy a special savings on our year-long support program. This one-of-a-kind program designed exclusively for girls will be primarily on-line. Email 
sheri@teenwiseseattle.com
 to learn more.
________________________________________________________________ 
WHEN
Saturday, September 10, 2016 from 10:00 AM to 3:00 PM (PDT)
WHERE
Sammamish Teen Center - 825 228th Ave Ne, Sammamish, WA 98074
Teen Wise
Organizer of Middle School Made Easy
THIS EVENT PROUDLY SPONSORED BY THE BOYS & GIRLS CLUB OF REDMOND/SAMMAMISH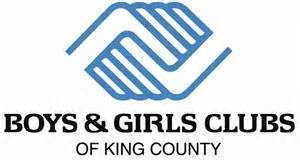 Sheri Gazitt, Teen Wise Founder, Teen Life Coach and Professional Speaker: As the GoGirlGo Seattle Director for the Women's Sports Foundation, I spent years working with teen girls.  Through this work, I was able to see the struggles that many of them faced with perfectionism, stress, and friendships.  This fueled me to create my company, Teen Wise. My continual motivation and passion for my work comes from my three teen daughters. They are my business consultants, my guides, my cheerleaders, and my critics, and keep me grounded in the issues that teens face every day. 
Middle School Made Easy (public) - DEMO
Event Venue